Camp Lejeune Veterans Still Waiting for Toxic Water Settlements
Fact Checked
Fact-Checked
Consumernotice.org adheres to the highest ethical standards for content production and distribution. All content is thoroughly researched and verified at each stage of the publication process.
Our writers and editors follow strict guidelines for written and visual content, including vetting all sources and verifying quotes and statistics, to guarantee honesty and integrity in our reporting.
We collaborate with legal and medical experts and consumer safety professionals to further ensure the accuracy of our content.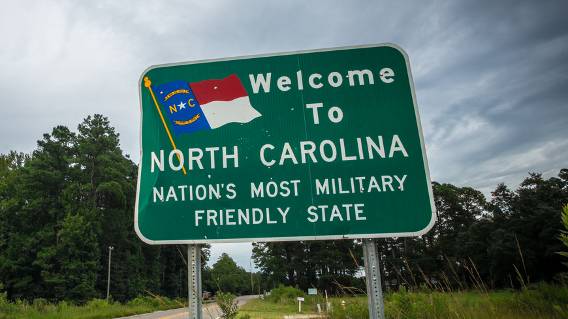 Veterans and their families continue to wait for settlements they were promised in connection with exposure to toxic water at Marine Corps Base Camp Lejeune in North Carolina. So far, nearly 100,000 claims have been filed with the U.S. Navy and fewer than a fifth of them have begun being processed.
Between 1953 and 1987, almost 1 million people who lived and worked at Camp Lejeune were exposed to contaminated drinking water. The water became tainted by on-base leaks and spills as well as the mishandling of chemicals at an off-base business. 
President Joe Biden signed the Camp Lejeune Justice Act into law one year ago, in August 2022. The legislation allows legal action to be filed against the federal government.
"The reality is we're a year out from the passage of the bill and not one claim has been settled and not one offer for settlement has been made," Mike Partain, a male breast cancer survivor who was born at Camp Lejeune, told CBS News. "I mean, this is not what the president and Congress both intended when they passed the bill."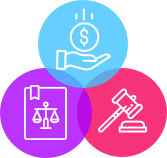 Diagnosed with cancer or another serious disease after exposure to water at Camp Lejeune?
You may be eligible for compensation.
Update on Camp Lejeune Claims Process
"The Department of the Navy remains committed to addressing the claims of our Service Members, civilian employees, their families, and others who may have been harmed by exposure to contaminated water at Marine Corps Base Camp Lejeune," Navy Public Affairs Officer Lt. Cmdr. Joseph Keiley said in an email to CNN. 
The Navy says it has begun processing around 17,000 claims out of more than 93,000 received under the Camp Lejeune Justice Act. It is working to expedite the process by bringing in extra staff members and creating new IT solutions, according to a May statement by Navy attorney Jennifer Tennile Karnes.
In July, federal judges in North Carolina who are overseeing all civil cases related to Camp Lejeune named a leadership team of seven lawyers who are representing plaintiffs. The team will take certain cases to trial and suggest settlement amounts for specific medical conditions caused by exposure to the contaminated water. Congressional projections estimate that compensation payout for victims may reach as much as $21 billion.
Camp Lejeune Concerns
In May 2023, U.S. Sen. Marco Rubio called on the Navy to respond faster to the growing number of Camp Lejeune lawsuits. Rubio wrote a letter to Secretary of the Navy Carlos Del Toro asking about the delays and what could be done to help speed up the process. 
Tainted water from Camp Lejeune contained several contaminants, including tricholorethylene (TCE), perchloroethylene (PCE), benzene and vinyl chloride, according to the U.S. government. The toxins found in the water can cause a number of health conditions, including:
Brain cancer

Breast cancer

Cardiac defects

Cervical cancer

Kidney cancer

Leukemia

Liver cancer

Lung cancer

Non-Hodgkin lymphoma

Ovarian cancer

Parkinson's disease

Prostate cancer

Rectal cancer

Skin disorders
The likelihood that a health issue develops in someone depends on several factors: how long they were exposed, how much of the toxin they were exposed to, how they were exposed and their overall health.
A recent study showed that U.S. service members who were stationed at Camp Lejeune between 1975 and 1985 are 70% more likely to be diagnosed with Parkinson's disease compared to those who were stationed in other parts of the country. Data used in the report came from the Veterans Health Administration and Medicare records. The study was published in the Journal of the American Medical Association in May.