Rare Bacteria in Recalled Eye Drops Now Linked to 4th Death
Fact Checked
Fact-Checked
Consumernotice.org adheres to the highest ethical standards for content production and distribution. All content is thoroughly researched and verified at each stage of the publication process.
Our writers and editors follow strict guidelines for written and visual content, including vetting all sources and verifying quotes and statistics, to guarantee honesty and integrity in our reporting.
We collaborate with legal and medical experts and consumer safety professionals to further ensure the accuracy of our content.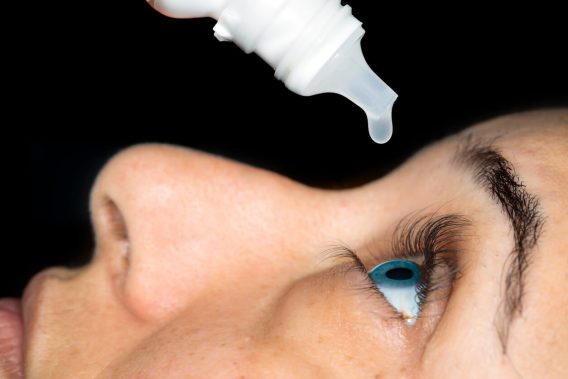 A fourth person has died and more than 80 others have been sickened after contracting a rare bacteria linked to a now-recalled brand of artificial tears, U.S. health officials report.
EzriCare Artificial Tears, an over-the-counter product made in India, was recalled in February because of contamination concerns from a rare strain of an extensively drug-resistant Pseudomonas aeruginosa bacterium. The Centers for Disease Control and Prevention now says it has identified 81 patients in 18 states who contracted the bacterium, an increase of 13 patients since March. 
Of those patients, 14 suffered vision loss, four have lost an eye and four died within 30 days of clinical culture collection of the bacterium. Patients were said to be sickened by the bacterium as early as May 2022, 10 months before the drops were recalled by maker Global Pharma.
"[The] CDC and FDA recommend clinicians and patients stop using and discard EzriCare Artificial Tears and two additional products made by the same manufacturer, Delsam Pharma's Artificial Tears and Delsam Pharma's Artificial Ointment," the CDC announced in a May 15 update.
People began filing EzriCare Artificial Tears class-action lawsuits and individual injury lawsuits shortly after the Global Pharma recalls. Those who used recalled EzriCare Artificial Tears or Delsam Artificial Eye Ointment may file an EzriCare Artificial Tears lawsuit if they suffered an eye infection, vision loss or other infection-related complication. 
Rare Bacteria Never Before Seen in U.S.
The rare bacterial strain associated with the outbreak is called carbapenem-resistant Pseudomonas aeruginosa with Verona integron-mediated metallo-β-lactamase and Guiana extended-spectrum-β-lactamase (VIM-GES-CRPA). It is the first time this drug-resistant infection has been seen in the U.S.
Patients reported using more than 10 different brands of artificial tears, and some patients used multiple brands, according to the CDC. EzriCare Artificial Tears was the most commonly reported and the only common product identified across four health care facilities with outbreaks. Laboratory testing by the CDC found the bacterium in opened EzriCare bottles from multiple lots, collected from patients with and without infections, in two different states. 
Earlier this year the CDC said it was testing unopened products to determine if the deadly strain was present. It confirmed the information in its latest update. The bacterium strain "recovered from opened products match the outbreak strain. Testing of unopened bottles of EzriCare Artificial Tears by FDA identified bacterial contamination; further characterization of the contaminants is ongoing," the reports said.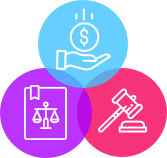 Did you experience vision loss or an eye infection after using Artificial Tears?
Get your free case review today.
Bacterium Causes Serious Illness 
Injuries associated with recalled lots of EzriCare Artificial Tears include becoming infected with the deadly strain of Pseudomonas aeruginosa, which can lead to infection, loss of vision, loss of an eye or even death.
Symptoms of an eye drops eye infection include:
Allergic reaction

Blurry vision

Discomfort or pain in the eye

Eye redness

Feeling of something in the eye

Increased light sensitivity

Yellow, green or clear eye discharge
Treatment for this illness is challenging because of its resistance to antibiotics. Patients may need months of antibiotic care to resolve the infection. 
Since the recall, Global Pharma Healthcare has been placed under a U.S. Food and Drug Administration import alert, meaning no products made by this manufacturer are allowed into the U.S. Consumers may report eye drop problems to the FDA's MedWatch Adverse Event Reporting program.