VFW Hails Camp Lejeune Justice Act
Fact Checked
Fact-Checked
Consumernotice.org adheres to the highest ethical standards for content production and distribution. All content is thoroughly researched and verified at each stage of the publication process.
Our writers and editors follow strict guidelines for written and visual content, including vetting all sources and verifying quotes and statistics, to guarantee honesty and integrity in our reporting.
We collaborate with legal and medical experts and consumer safety professionals to further ensure the accuracy of our content.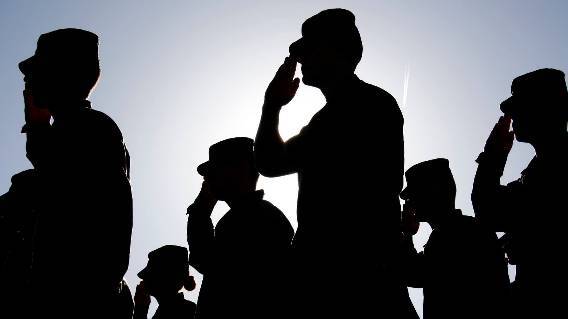 The Veterans of Foreign Wars hails the recent passage of the landmark PACT Act of 2022, which includes the long-awaited Camp Lejeune Justice Act.
"Our organization fought to include that in the legislation," VFW general council John Muckelbauer, a Marine veteran, told Consumer Notice. 
The broad legislation will greatly expand access to health care and disability benefits for U.S. veterans everywhere. The Camp Lejeune portion specifically addresses the serious health problems that exposure to toxic water at the Marine Corp base in North Carolina caused.
It could impact an estimated 900,000 veterans, family members and nearby civilians who were potentially exposed to the contaminated drinking water from 1953 to 1987. It includes active duty military personnel, Army Reservists and members of the National Guard.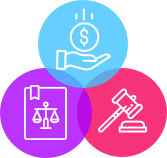 Diagnosed with cancer or another serious disease after exposure to water at Camp Lejeune?
You may be eligible for compensation.
What Camp Lejeune Veterans Should Know 
The passage of the Camp Lejeune Act allows – for the first time – those harmed at the base to file legal action against the federal government. Under the new law, the U.S. military is unable to assert immunity from litigation.
The legislation also overrides a long-standing North Carolina state law that prohibited filing claims after 10 years, which had prevented many from being able to seek compensation in the past.
The VFW's site notes that the VA is reviewing the comprehensive legislation and will likely publish regulations in the coming months. The Veterans Administration has said in a statement that it will not penalize anyone, cut services or deny pending disability claims for filing a lawsuit.
As Mucklebauer told Consumer Notice, "We don't want to discourage anyone from pursuing the relief that is available under the CLJA (Camp Lejeune Justice Act)."
Veterans, Families Take Legal Action
Service members who experienced adverse effects from exposure to trichloroethylene, perchloroethylene, benzene and vinyl chloride in water at the base have begun filing Camp Lejeune lawsuits. 
If you are eligible for compensation from the contamination at Camp Lejeune, you should consult a law firm with extensive expertise in navigating legal claims and VA compensation.
An experienced law firm can help veterans who may have initially had their VA claim declined and help those currently receiving benefits navigate obtaining additional compensation. Attorneys can answer questions you may have about the process.
It's important that those currently collecting benefits are aware that while their medical costs may be covered thanks to their benefits, a lawsuit may be able to help them receive compensation beyond that amount for financial, physical and mental costs.