Sen. Marco Rubio Calls for Quicker Response to Camp Lejeune Claims
Fact Checked
Fact-Checked
Consumernotice.org adheres to the highest ethical standards for content production and distribution. All content is thoroughly researched and verified at each stage of the publication process.
Our writers and editors follow strict guidelines for written and visual content, including vetting all sources and verifying quotes and statistics, to guarantee honesty and integrity in our reporting.
We collaborate with legal and medical experts and consumer safety professionals to further ensure the accuracy of our content.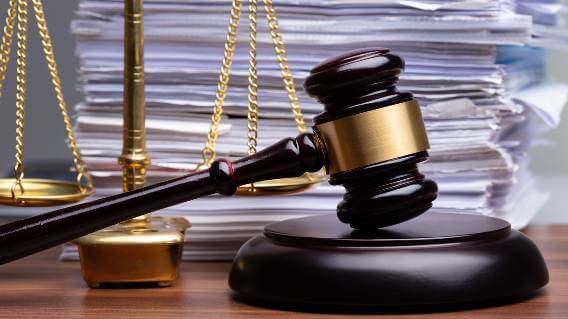 The Camp Lejeune Justice Act was passed by Congress in 2022, but U.S. Sen. Marco Rubio now says more needs to be done for those affected by water contamination at the North Carolina military base. 
It's estimated that about 1 million people were exposed to water tainted with potentially hazardous chemicals at Marine Corps Base Camp Lejeune between 1953 and 1987. Veterans and citizens impacted are able to take legal action, but the process has been slow. 
At least 60,000 claims have been filed by veterans, their families and citizens, but the U.S. Navy still hasn't reviewed them, according to Rubio's office. The senator sent a letter May 23 to Secretary of the Navy Carlos Del Toro asking about the delays in processing the thousands of claims, how the delays will impact payments and how they plan on speeding up the process.
"Those impacted by the contaminated water are stuck in a bureaucratic waiting game," Rubio wrote. "These delays in claims processing are adding even more insult to injury for veterans, their dependents, and others who are suffering due to the Navy's lack of movement to expeditiously process claims. Those who have served this nation deserve better."
The potential total compensation payout for people affected by the contamination could eventually reach $21 billion, according to congressional projections.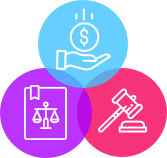 Diagnosed with cancer or another serious disease after exposure to water at Camp Lejeune?
You may be eligible for compensation.
Navy Inundated With Camp Lejeune Claims 
The passage of the Camp Lejeune Justice Act in August 2022 allowed veterans and families harmed by contaminated water at the Marine Corps base to file lawsuits against the federal government. Under the law, the U.S. government is not immune from Camp Lejeune lawsuits.
The legislation overrides a long-standing state law in North Carolina that prevented claims from being filed after 10 years. It covers anyone who lived, worked or may have been exposed to tainted water at Camp Lejeune for at least 30 days between Aug. 1, 1953, and Dec. 31, 1987.
The Navy blames claims processing delays on a lack of funding and staff. According to Navy attorney Jennifer Tennile Karnes, nearly 500 law firms have registered to represent Camp Lejeune clients. Karnes said her tort claims unit is working "an unsustainable amount of overtime" to process all of the claims. 
Karnes said she hopes to nearly double the number of staff by the end of summer. The Navy still needs to create an online portal that should expedite claims, but there is no time frame for when that may be completed. 
Camp Lejeune Water Contamination
Camp Lejeune's water became contaminated by on-base and off-base chemical spills and leaks. An off-base dry cleaner used improper waste disposal practices, causing chemicals to leak into the groundwater and into wells.
The main toxic chemicals found in the water supply at Camp Lejeune were trichloroethylene (TCE), perchloroethylene (PCE), benzene and vinyl chloride. The Centers for Disease Control and Prevention said those contaminants may be responsible for a wide range of health issues, including:
Adult leukemia

Birth defects 

Bladder cancer

Brain cancer

Breast cancer

Cardiac defects

Kidney cancer

Liver cancer

Lung cancer

Multiple myeloma

Non-Hodgkin lymphoma 

Ovarian cancer

Parkinson's disease

Prostate cancer

Rectal cancer

Skin disorders
The same chemicals may also cause a number of neurobehavioral effects, including memory problems, insomnia, headaches, anxiety and dementia.