Recalled Fisher-Price Rock 'n Play Sleepers Persist on Secondary Market
Fact Checked
Fact-Checked
Consumernotice.org adheres to the highest ethical standards for content production and distribution. All content is thoroughly researched and verified at each stage of the publication process.
Our writers and editors follow strict guidelines for written and visual content, including vetting all sources and verifying quotes and statistics, to guarantee honesty and integrity in our reporting.
We collaborate with legal and medical experts and consumer safety professionals to further ensure the accuracy of our content.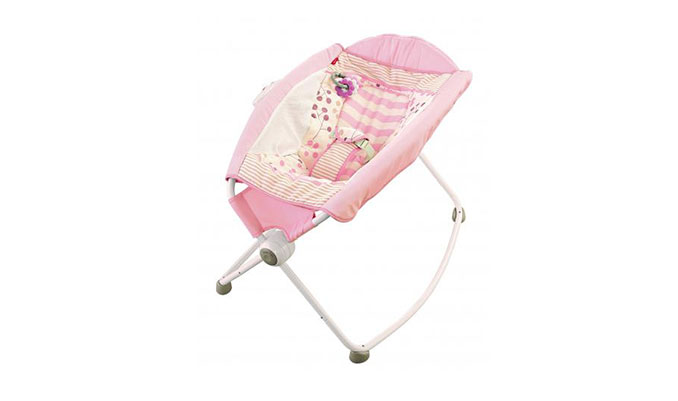 Nearly 100 infant deaths are linked to a recalled baby sleeper that was pulled from shelves in 2019 and is being resold on secondary markets, safety officials warn. 
The head of the Consumer Product Safety Commission is urging Fisher-Price, the maker of the long-recalled Rock 'n Play baby sleeper, and Meta, owner of Facebook Marketplace, to do more to take the deadly product off secondary marketplaces. 
"While the sleeper recall was widely publicized at the time it was announced in 2019, babies have continued to die in these products," Alexander Hoehn-Saric, chairman of the safety commission, wrote in a letter to Mattel CEO Ynon Kriez. Mattel is the parent company of Fisher-Price. 
"In fact, eight infant deaths are known to have occurred in these sleepers since the recall was first announced," Hoehn-Saric wrote.
Several parents have filed wrongful death Fisher-Price Rock 'n Play lawsuits alleging the inclined sleepers were ill-conceived and attributed to suffocation deaths in infants who slept in them. The product, which was manufactured in China, was sold for between $40 and $149 by major retailers nationwide, including Walmart, Target and Amazon, from September 2009 to April 2019.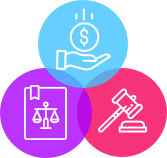 Did your infant get seriously injured or die while using a Fisher-Price Rock 'n Play Sleeper?
Get your free case review today.
Majority of Resales on Facebook Marketplace
Hoehn-Saric mirrored his comments to Mattel in a letter to Mark Zuckerberg, head of Meta, urging him to do more about the "persistent – illegal – sales on Facebook Marketplace."
Safety officials say that over 13 months, from February 2022 to March 2023, CPSC surveillance staff issued 3,981 take-down requests for Rock 'n Play listings on secondary marketplaces. A large majority of the listings were on Facebook Marketplace. Reselling recalled items, including the Rock 'n Play, is illegal. The Safe Sleep for Babies Act of 2021 banned the sale and manufacture of inclined sleepers.
While Facebook Marketplace is "responsive and moves quickly to remove listings that CPSC flags," Hoehn-Saric wants more action from the company.
"I urge you to do more to stop the illegal sale of recalled consumer products on your Marketplace to prevent additional infant deaths and injuries," he wrote.
Rock '
n Play First Recalled in 2019 
Fisher-Price reannounced the Rock 'n Play recall in January, urging consumers to stop using the product and to contact the company for a refund or voucher. Anyone whose child was injured in a Rock n' Play Sleeper should file an incident report with the Consumer Product Safety Commission. The federal agency monitors and regulates harmful products that endanger consumers' safety. Hundreds of listings continue to pop up each month for the dangerous item.
"Unfortunately, it is clear that in this case, recall reannouncements alone are not enough to prevent the continuing sale and use of these products," Hoehn-Saric wrote. "The pace of listings for the Rock 'n Play on the secondary market has not slowed since the recall was reannounced in January. More needs to be done to fully remove Rock 'n Play sleepers from the secondhand marketplace and from consumers' homes."
Safety officials monitoring secondhand sites found the average list price for a Rock 'n Play is $25, which is more than what a consumer would receive by acting on the recall. Hoehn-Saric urged Mattel to offer a full purchase price refund to motivate consumers to stop using the recalled devices.  
Millions of Rock 'n Play Sleepers Recalled
Fisher-Price recalled 4.7 million Rock 'n Play inclined baby sleepers in 2019. Infant deaths occurred when babies rolled from their back to their stomach or side while unrestrained, or under other circumstances, according to the recall notice.
The American Academy of Pediatrics recommends parents place babies to sleep on their backs on a firm, flat surface. It advises against babies sleeping in inclined sleepers, car seats or strollers due to the risk of suffocation and strangulation.
"Four years and at least eight infant deaths later, it is time to fully remove these products from the marketplace," Hoehn-Saric wrote to Mattel. "I urge you to announce the recall once again, but this time with a more robust remedy that creates a strong incentive for consumers to destroy the products and a marketing budget to ensure that consumers are aware of the recall incentive."