Recalled Gerber Infant Formula Distributed After March Alert
Fact Checked
Fact-Checked
Consumernotice.org adheres to the highest ethical standards for content production and distribution. All content is thoroughly researched and verified at each stage of the publication process.
Our writers and editors follow strict guidelines for written and visual content, including vetting all sources and verifying quotes and statistics, to guarantee honesty and integrity in our reporting.
We collaborate with legal and medical experts and consumer safety professionals to further ensure the accuracy of our content.
A recalled Gerber-branded baby formula made its way onto store shelves despite the company's warning of a potentially deadly bacterial contamination, according to the U.S. Food and Drug Administration.
The Perrigo Company issued a voluntary recall of certain lots of the Gerber Good Start SoothePro Powdered Infant Formula in March for the potential presence of Cronobacter sakazakii, a germ that is known to cause severe illness and possible death in infants.
Associated Wholesale Grocers, a food wholesaler, distributed the 12.4-ounce canisters of the recalled infant formula to its Nashville Division retailers after the recall was announced. The recalled formula was distributed to supermarkets across eight states, including Alabama, Georgia, Indiana, Kentucky, Ohio, Tennessee, Virginia and West Virginia, according to the FDA notice. A full list of stores where the recalled infant formula was distributed can be found here.  
Recalled Gerber Good Start SoothePro lot numbers:
300357651Z – USE BY 04JUL2024

300457651Z – USE BY 05JUL2024

300557651Z – USE BY 06JUL2024

300557652Z – USE BY 06JUL2024

300757651Z – USE BY 08JUL2024

300857651Z – USE BY 09JUL2024

301057651Z – USE BY 11JUL2024

301057652Z – USE BY 11JUL2024

301157651Z – USE BY 12JUL2024
Consumers who purchased the product at those retail locations are urged to check the "use by" dates and lot numbers to find out if their product is among those recalled. All canisters should be thrown out immediately. Refunds are being issued.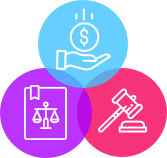 Was your premature baby diagnosed with NEC after being fed Similac or Enfamil baby formula?
Get Your Free Case Review
What Is Cronobacter Sakazakii?
The dangerous Cronobacter sakazakii bacteria is related to germs that can cause meningitis and necrotizing enterocolitis in infants. It's often found in dry foods such as powdered infant formula, herbal teas, powdered milk and starches, according to the Centers for Disease Control and Prevention. 
Powdered formula is not sterile and could become contaminated with Cronobacter sakazakii in homes after the container is opened or in facilities that make it, according to the CDC. The bacteria do not cause symptoms in most people but can cause severe health issues or even death in infants who are younger than 2 months, born prematurely, or infants with a weakened immune system. 
Earlier this year Gerber recalled the lots of infant formula made at its Gateway Eau Claire facility in Wisconsin in an "abundance of caution." The baby formula involved in the recall was produced between Jan. 2 and Jan. 18 and sold after March 5, according to the company. At the time of the March recall none of the distributed products had tested positive for the presence of the bacteria and no adverse events had been reported. 
Consumers can request refunds for impacted products by contacting the Gerber Parent Resource Center on behalf of Perrigo at 1-800-777-7690. Consumers with any health-related questions should contact their health care provider.
FDA Issued Letter to Baby Formula Makers
The U.S. faced a shortage of powdered baby formula in 2022 after several brands were recalled. In one instance, a batch of baby formula made by Reckitt in September 2022 tested positive for Cronobacter and was destroyed. The equipment was cleaned, however not thoroughly enough, and subsequent batches were contaminated and distributed then later recalled, according to a Politico report.
Also in 2022, a large Abbott Nutrition manufacturing plant in Michigan was closed and a massive recall was issued for Similac, EleCare and Alimentum baby formulas. Four babies contracted Cronobacter sakazakii infections and another was infected with Salmonella Newport. Two babies died. Parents have since begun filing baby formula lawsuits against the makers. 
In March the FDA sent a letter to powdered baby formula makers with guidance on how to prevent future Cronobacter contamination. The letter also instructed manufacturers to notify the FDA if product samples tested positive for Cronobacter or salmonella, even if the lots were not distributed.