FDA to Propose Ban on Formaldehyde in Hair Straighteners
Fact Checked
Fact-Checked
Consumernotice.org adheres to the highest ethical standards for content production and distribution. All content is thoroughly researched and verified at each stage of the publication process.
Our writers and editors follow strict guidelines for written and visual content, including vetting all sources and verifying quotes and statistics, to guarantee honesty and integrity in our reporting.
We collaborate with legal and medical experts and consumer safety professionals to further ensure the accuracy of our content.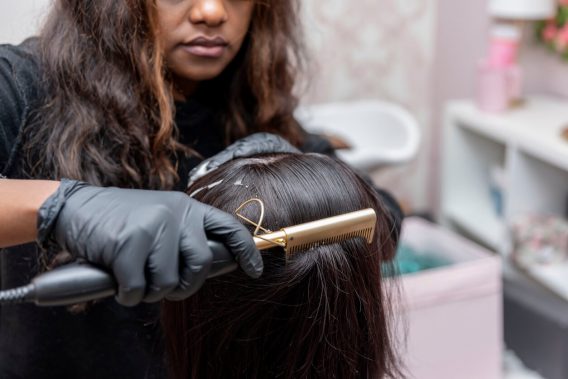 The U.S. Food and Drug Administration is considering a ban on the use of formaldehyde in hair straightener products, which recent studies have linked to a higher incidence of uterine cancer. The proposal was entered into the Unified Agenda of Regulatory and Deregulatory Actions, which compiles various federal actions from government agencies.
As part of the process, the FDA may request public comments on the ban, which will then be reviewed to determine whether or not it will proceed, FDA spokesperson Courtney Rhodes recently told CNN. Based on public feedback, the FDA could end the process, issue a new proposed rule or issue a final rule.
"If we decide to issue a final rule, we publish the final rule in the Federal Register," according to the FDA.
Formaldehyde is a colorless and highly toxic gas that is flammable at room temperature, according to the U.S. Centers for Disease Control and Prevention. It can be found in antiseptics, medicines, cosmetics and hair care products, and is also used in embalming. Currently the FDA "discourages" the use of buying or using hair smoothing products that contain formaldehyde or related ingredients.
"When such products are heated, formaldehyde gas is released into the air," the agency states. "Breathing in formaldehyde gas can be harmful and cause immediate reactions ranging from irritation of the eyes and throat to coughing, wheezing, or chest pain to chronic or long-term problems such as more frequent headaches, asthma, skin irritation, and allergic reactions, and possibly cancer."
Study Links Chemical Hair Straighteners to Cancer
A study published in the Journal of the National Cancer Institute in 2022 found women who used chemical hair straighteners more than four times per year had double the risk of uterine cancer. A 2022 study by the National Institutes of Health found that frequent use of chemical hair straighteners doubled the risk of uterine cancer among users compared to nonusers.
Studies have also linked chemical hair relaxers to increased uterine fibroid and endometriosis risks. About 60% of women in the study who reported using chemical hair straighteners were Black women. 
Thousands of people have filed hair straightener lawsuits against manufacturers. Defendants include L'Oreal, Soft Sheen Carson, Strength of Nature and others. Claimants are filing for compensation, including for medical bills, pain and suffering and lost wages. They claim the defendants sold these harmful products even though they knew they could cause cancer and failed to warn the public. Litigation is in the early stages.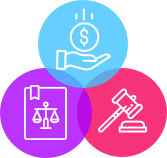 Did you develop cancer, endometriosis or uterine fibroids after using chemical hair straighteners?
You may be eligible for compensation.
Legislators Call for Investigation
The new FDA proposal comes several months after two lawmakers wrote an open letter to FDA Commissioner Robert Califf asking for a "thorough and transparent investigation" into chemical hair straighteners and their link to cancer.
"Chemical hair straighteners and relaxers are primarily marketed to Black women to alter the appearance of hair," U.S. Reps. Ayanna Pressley and Shontel Brown wrote in the letter. "Manufacturers of chemical straighteners have gained enormous profits, but recent findings unveil potentially significant negative health consequences associated with these products.
"We urge the FDA to investigate the potential health threat posed by chemical hair straightening products," the letter states. "Consumers need to be reassured that the cosmetic products they use do not threaten their health," the letter states. "It is critical that the agency act quickly to address these legitimate concerns."