Philips Agrees to $479 Million Recalled CPAP Settlement
Fact Checked
Fact-Checked
Consumernotice.org adheres to the highest ethical standards for content production and distribution. All content is thoroughly researched and verified at each stage of the publication process.
Our writers and editors follow strict guidelines for written and visual content, including vetting all sources and verifying quotes and statistics, to guarantee honesty and integrity in our reporting.
We collaborate with legal and medical experts and consumer safety professionals to further ensure the accuracy of our content.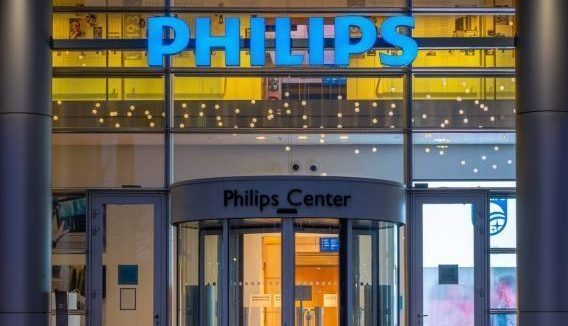 Philips Respironics has agreed to a $479 million partial settlement to resolve a class action lawsuit related to its recalled continuous positive airway pressure devices. A federal court must approve the tentative settlement.
Each claimant will receive predefined cash awards. Amounts will vary depending on the type of their device and warranty. 
An additional cash award will be received if they return the recalled device to the company, according to Philips. Philips and parent company Koninklijke Philips N.V. will reportedly set aside another $15 million for customers who want to replace their CPAP machines.
The settlement comes two years after the company first issued a voluntary recall of millions of its CPAP machines. The Phillips recall followed reports that sound-proofing foam could break down and potentially cause serious health effects.
When Will Payments Be Made?
"Subject to final Court approval, payments to class members under the settlement are not expected to begin until the first quarter of 2024 at the earliest," Philips wrote in a statement. "The agreement does not settle any personal injury or medical monitoring claims in the MDL, which the Philips parties have moved to dismiss."
Earlier this year Philips set aside $630 million during the first quarter of 2023 in anticipation of class action lawsuits. Philips said the settlement doesn't "constitute any admission of liability, wrongdoing, or fault by any of the Philips parties."
The agreement would provide compensation between $50 to $1,500 to each consumer. Reportedly it would also provide an additional $100 for each device returned to the company.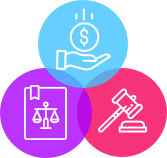 Diagnosed with cancer or respiratory issues after using a Philips CPAP?
Get your free case review today.
The CPAP Class Action vs. The CPAP MDL
The CPAP class action lawsuit is focused on economic loss. Plaintiffs sought compensation for financial losses related to the recall of their medical devices.
Class actions consolidate separate claims into one "class" with facts common to all members. Plaintiffs are selected as lead plaintiffs or representatives of the entire class.
The CPAP multidistrict litigation is focused on injuries from use of machines with polyester-based polyurethane that can break down and potentially cause complications. Plaintiffs in the MDL seek compensation for medical expenses, lost wages and pain and suffering.
As of August 2023 there were approximately 6,698 CPAP lawsuits against Philips consolidated in MDL 3014. The cases are before Judge Joy Flowers Conti in U.S. District Court for the Western District of Pennsylvania. 
Millions of CPAP Devices Recalled
Philips recalled millions of its machines in June 2021 after finding that PE-PUR foam used to control sound and vibration in some Philips CPAP machines can break down. The majority of the recalled sleep apnea devices came from Philip's DreamStation CPAP machine line. 
Nearly 400 people have died in connection to the Philips CPAP and BiPAP machines. Between April 2021 and December 2022, the U.S. Food and Drug Administration received more than 98,000 medical device reports of CPAP side effects including asthma, cancer, cough, respiratory problems and infections.
When broken down, the foam can release particles and toxic gasses that can cause respiratory problems, cancer and other serious injuries if inhaled or swallowed. Lawsuits against Philips claim the machines were defective in their design and put people at serious risk of health problems and side effects.
Side effects include:
Asthma

Cough

Headache

Respiratory and sinus infections

Skin, eye and respiratory tract irritation

Upper airway irritation

Various cancers
Philips' respiratory devices are used to treat sleep apnea, which occurs when people start and stop breathing while asleep. CPAP and BiPAP machines utilize a mask to push air into a person's airway, preventing it from becoming blocked.