Cyberattack Halts Philadelphia Inquirer Print Edition Days Before Election
Fact Checked
Fact-Checked
Consumernotice.org adheres to the highest ethical standards for content production and distribution. All content is thoroughly researched and verified at each stage of the publication process.
Our writers and editors follow strict guidelines for written and visual content, including vetting all sources and verifying quotes and statistics, to guarantee honesty and integrity in our reporting.
We collaborate with legal and medical experts and consumer safety professionals to further ensure the accuracy of our content.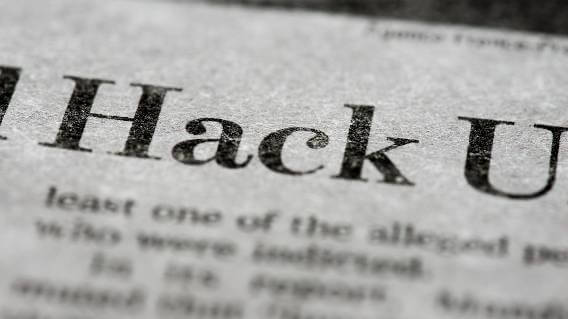 The Philadelphia Inquirer newspaper faced a cyberattack May 13 that halted the printing of its Sunday paper just days ahead of a closely contested mayoral primary election.
Staffers were initially forced from the building for two days, but later told they were prohibited from returning to the newsroom until May 22, Diane Mastrull, the newspaper guild president, told The Washington Post.
"We still are hobbled by this," Mastrull said. "The company hasn't given us a clear explanation of what happened."
Mastrull, who also works as a weekend editor at the Inquirer, said the details of the attack remain unclear and staffers don't yet know if their personal or professional information was compromised. It's also unclear if subscriber information was accessed.
Staffers were able to cover the election from an alternative workspace. While Sunday's print edition was terminated, the online publication was not interrupted.
The Inquirer was notified by Cynet, a cybersecurity vendor, about strange online activity on May 11, according to the Post. The company swiftly took the systems offline. On May 13, the newspaper reported that forensic experts were assisting in an investigation into "anomalous activity" and trying to determine the extent and specific targets of the attack.
Elizabeth Hughes, the Inquirer publisher and CEO, told employees the newspaper had alerted the FBI about the attack.
"Our investigation into this matter is ongoing, and we will keep our employees and readers informed as we learn more," Hughes said in the statement to the Post. "The security of our network and systems is a top priority. Based on the results of our investigation, we will take action as needed to help prevent a similar situation from occurring in the future."
Other Cyberattacks on Newspapers
This is not the first time a U.S. newspaper has been under attack. In late December 2018, the Los Angeles Times faced a cyberattack that disrupted its print operations and that of newspapers in San Diego and Florida, according to an article in The New York Times. The malware attack came from outside of the United States. It was focused on networks that were used by Tribune Publishing, which shortly before that time had owned the L.A. Times and the San Diego Union-Tribune.
West Coast print editions of The New York Times and The Wall Street Journal were also impacted due to their connection to the L.A. Times' printing plant. The Tribune later said subscriber data was not compromised and that the attack was on infrastructure.
In December 2022, the British newspaper The Guardian was targeted by a ransomware attack in which U.K. staff members' personal data was accessed. The Guardian Media Group's leadership described the incident as a "highly sophisticated cyber-attack involving unauthorized third-party access to parts of our network" most likely triggered by a "phishing" attempt in which the victim is tricked, often via email, into downloading malware, the newspaper reported in early 2023.
How to Protect Against Cyberattacks
While it might not be possible to protect against all cyberattacks, there are ways to help prevent them. Some deterrents include:
Antivirus programs can help block threats.

Back up files into an encrypted file storage device.

Be sure when entering information online that the url address starts with https://.

Check financial statements regularly for any suspicious activity.

Choose strong passwords with letters, numbers and special characters.

Don't click links in emails or online if there's any doubt about their security.

Limit any

personal information

shared online as much as possible.

Set up two-step verification on smartphones and email accounts.
Taking steps to prevent any type of data breach can help ensure the safety of your personal data.