PFAS Contamination Crisis: More Than 700 U.S. Military Bases at Risk
Fact Checked
Fact-Checked
Consumernotice.org adheres to the highest ethical standards for content production and distribution. All content is thoroughly researched and verified at each stage of the publication process.
Our writers and editors follow strict guidelines for written and visual content, including vetting all sources and verifying quotes and statistics, to guarantee honesty and integrity in our reporting.
We collaborate with legal and medical experts and consumer safety professionals to further ensure the accuracy of our content.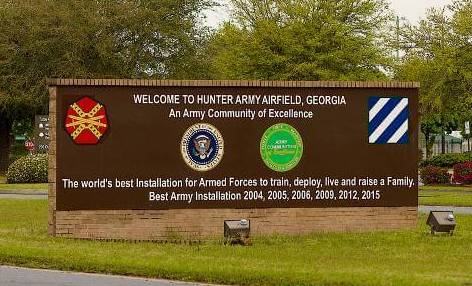 Toxic forever chemicals are suspected to have contaminated more than 700 military installations across the United States, according to data reviewed by the Environmental Working Group.
EWG, an advocacy group based in Washington, D.C., studied information released by the U.S Department of Defense and identified 710 locations across the nation where PFAS had likely contaminated the drinking water and groundwater. The DOD identified 455 sites with confirmed PFAS detections and discovered concerns about potential contamination at 255 bases.
"The Defense Department has failed to treat PFAS with the urgency service members and their families rightly deserve," said Jared Hayes, a senior policy analyst at EWG. "For too long, people living in communities near military installations also have been the victims of the Pentagon's failure to act."
PFAS, or per- and polyfluoroalkyl substances, are human-made chemicals that are widely used and can be found everywhere. They are called forever chemicals because they do not break down and can build up in the environment and the body. Studies have shown that PFAS can cause serious health problems, including cancer.
Top 5 Military Installations With PFAS Contamination
Newly identified military installations, according to EWG, with the highest levels of PFAS detection with more than 10,000 parts per trillion, or ppt, in the drinking or ground water include: 
Joint Base Pearl Harbor, Hawaii: 2,620,000 ppt
Fort Stewart-Hunter Army Airfield, Georgia: 2,100,000 ppt
West Bend Armory, Wisconsin: 871,000 ppt
Fort Stewart, Georgia: 360,000 ppt
Fort Sill, Oklahoma: 200,000 ppt
In March, the EPA announced new drinking water limits for six PFAS chemicals, including PFOS and PFOA. The maximum contaminant level for those two PFAS is 4 ppt. To get an idea of how small that amount is, think of it as four grains of sand in an Olympic-sized swimming pool.
Many military facilities use aqueous film forming foam, or AFFF, in firefighting training facilities. The toxic chemicals, including PFAS, in some AFFF solutions may increase serious health problems, including cancer. Most drinking water contamination happens near factories that used PFAS in manufacturing or military bases, refineries and other places where AFFF was used.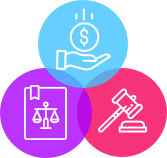 Diagnosed with cancer or ulcerative colitis after exposure to PFAS forever chemicals?
You may be eligible for compensation.
States, Communities, Individuals Have Filed Lawsuits over Contamination
States and cities have filed lawsuits over PFAS contamination against manufacturers or companies that used the toxic chemicals. In 2017, DuPont and Chemours Co. paid $671 million to settle 3,550 personal injury claims over PFAS pollution. In June 2023, 3M agreed to pay at least $10.3 billion to settle lawsuits regarding PFAS contamination in public drinking water systems.
People who have health problems related to PFAS exposure and can demonstrate a concentration of the chemical in their blood may be able to file a PFAS lawsuit or join a PFAS class-action lawsuit. This includes those who have a PFAS-related condition such as cancer, low infant birth weight, diminished immunity, thyroid disease, endocrine disruption or liver damage. 
Contamination in U.S. Drinking Water Worsening
An estimated 26 million people in the U.S. have toxic PFAS in their drinking water, according to information released by the U.S. Environmental Protection Agency in mid-August. The EPA's Fifth Unregulated Contaminant Monitoring Rule requires utility companies to test drinking water for 29 PFAS compounds. Data showed that 431 water systems had levels above minimum reporting limits, affecting tens of millions of Americans. 
"For decades, millions of Americans have unknowingly consumed water tainted with PFAS," said Scott Faber, senior vice president for government affairs at EWG.
"The new testing data shows that escaping PFAS is nearly impossible. The EPA has done its job, and the Biden White House must finalize drinking water standards this year," Faber added.