Ohio Train Derailment: Toxic Chemical Lawsuits Filed
Fact Checked
Fact-Checked
Consumernotice.org adheres to the highest ethical standards for content production and distribution. All content is thoroughly researched and verified at each stage of the publication process.
Our writers and editors follow strict guidelines for written and visual content, including vetting all sources and verifying quotes and statistics, to guarantee honesty and integrity in our reporting.
We collaborate with legal and medical experts and consumer safety professionals to further ensure the accuracy of our content.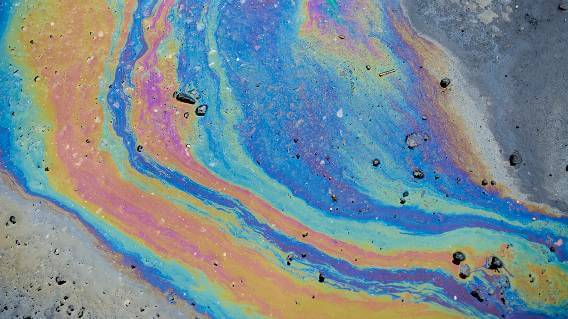 Norfolk Southern Corporation is facing lawsuits after the Feb. 3 derailment of train 32N in East Palestine, Ohio, which caused a toxic chemical spill and fire. The 150-car train released hazardous chemicals that contaminated the air, soil and water surrounding the crash site.
The resulting major health and environmental crisis has placed thousands of residents at risk of exposure to dangerous chemicals, including benzene and vinyl chloride, a chemical used in the production of plastics such as pipes and packaging materials. Vinyl chloride is primarily used to make polyvinyl chloride, better known as PVC.
Chronic exposure to vinyl chloride can cause permanent liver damage and liver cancer, including hepatic angiosarcoma, hepatocellular carcinoma, brain and lung cancers, lymphoma and leukemia. Ongoing exposure may also cause neurologic or behavioral symptoms and changes to the skin and bones of the hand.
"We recognize we have a responsibility and we have committed to doing what's right for the residents of East Palestine," Norfolk said on a website it created in response to the crash. "We are going to learn from this terrible accident and work with regulators and elected officials to improve railroad safety."
Train Derailment Lawsuits Allege Negligence
Residents of East Palestine and nearby areas have filed at least nine lawsuits that allege negligence and carelessness caused by the train derailment and chemical spill. The claims seek class-action status with more than $5 million in damages, according to court records.
The suits also allege that Norfolk Southern burned the vinyl chloride and turned it into a toxic gas instead of disposing of it safely. Local residents have complained about headaches, coughing, difficulty breathing, nausea and skin irritation. Several of the chemicals released from the train derailment can cause short-term and long-term side effects ranging from headaches to cancer.
Some residents have also reported animals dying, including chickens, a cat and a fox. The Ohio Department of Natural Resources said an estimated 3,500 fish died across 7.5 miles of streams.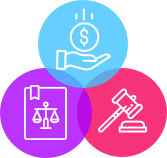 Have you been affected by the Norfolk Southern Railway Company derailment and its aftermath?
Get your free case review today.
Chemicals Released in Train Derailment Pose Risks
The U.S. Environmental Protection Agency published the following list of chemicals that pose an environmental health hazard, contaminating air, soil or water surrounding the crash site:
Butyl Acrylate:

This clear liquid is flammable and can cause eye, respiratory and skin irritation. Companies use it to make adhesives, paints and sealants.

Ethylhexyl Acrylate:

Used to make paints and plastics, this colorless liquid can produce a hazardous vapor. It causes respiratory and skin irritation. 

Ethylene Glycol Monobutyl:

Companies use this colorless liquid as a solvent for paint, inks and dry-cleaning solutions. It's highly flammable and considered toxic because it may cause severe or permanent injury. Its vapors can irritate the eyes and nose. Swallowing it can cause headaches and vomiting.

Vinyl Chloride: This colorless gas is highly flammable and produces toxic fumes upon decomposition that may lead to cancer with significant exposure.
Children may be subjected to greater doses of vinyl chloride than adults because of higher levels of the chemical found near the ground, according to the Agency for Toxic Substances and Disease Registry. 
Toxic Spill Prompts Evacuations
Officials began issuing evacuation orders to residents a day after the crash. A controlled burn of vinyl chloride on Feb. 6 created a large plume over the town. Two days later, officials told residents they could return because air samples showed no dangerous levels of toxins. 
State and federal officials say they have not found dangerous levels of chemicals in the air or municipal water, according to preliminary test results. At least one local resident paid for an independent test and it showed safe levels of vinyl chloride.  
On Feb. 21, the Ohio Department of Health along with federal agencies opened a clinic for residents in the area with medical concerns. The Agency for Toxic Substances and Disease Registry is expected to begin an investigation of chemical exposure in the area soon. 
The U.S. Environmental Protection Agency ordered Norfolk Southern to handle all cleanup actions associated with the chemical spill. The company must clean contaminated soil and water and pay for cleaning services the agency provides. 
"The Norfolk Southern train derailment has upended the lives of East Palestine families, and EPA's order will ensure the company is held accountable for jeopardizing the health and safety of this community," said EPA Administrator Michael S. Regan. "Let me be clear: Norfolk Southern will pay for cleaning up the mess they created and for the trauma they've inflicted on this community."