Government Officials Sickened During Ohio Train Derailment Investigation
Fact Checked
Fact-Checked
Consumernotice.org adheres to the highest ethical standards for content production and distribution. All content is thoroughly researched and verified at each stage of the publication process.
Our writers and editors follow strict guidelines for written and visual content, including vetting all sources and verifying quotes and statistics, to guarantee honesty and integrity in our reporting.
We collaborate with legal and medical experts and consumer safety professionals to further ensure the accuracy of our content.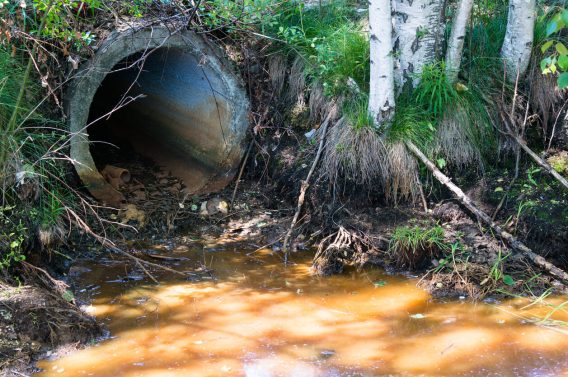 Government officials investigating the toxic chemical spill following a February train derailment in East Palestine, Ohio, were briefly sickened while they worked.
Nearly a month after the spill, investigators with the U.S. Centers for Disease Control and Prevention and the Agency for Toxic Substances and Disease Registry were going door to door when they fell ill.
"On March 6, seven members of a 15-person CDC/ATSDR team conducting Assessment of Chemical Exposure (ACE) surveys of East Palestine residents reported symptoms, including sore throat, headache, coughing and nausea. These symptoms are consistent with what some residents and responders have reported in ACE surveys," CDC spokesperson Kristen Nordlund wrote in an email to ConsumerNotice.org. 
"Following protocol, team members reported the symptoms to federal safety officers. Symptoms resolved for most team members later the same afternoon, and everyone resumed work on survey data collection within 24 hours. Impacted team members have not reported ongoing health effects."
Officials Evaluating Health Impacts 
The toxic spill on Feb. 3 involving a Norfolk Southern train impacted East Palestine, a small eastern Ohio town, and some areas in nearby Pennsylvania. CDC staff was on the ground in East Palestine beginning in mid-February to assess potential health impacts on community members and responders.
As of March 30, 704 community resident ACE surveys were completed – 532 surveys in Ohio and 172 surveys in Pennsylvania. Nordlund said 318 responder surveys have also been completed.
The ACE survey process ended March 31. CDC staff are now analyzing the data and will provide it to health officials in Ohio and Pennsylvania, and then the public, Nordlund said.
Investigation of Norfolk Southern Train Derailment Continues 
The cause of the 38-car train derailment remains under investigation. Eleven cars carrying more than 1 million pounds of hazardous chemicals derailed and spilled chemicals that included benzene and vinyl chloride. In addition to exposure risks for the community, two nearby streams were impacted, killing nearly 45,000 aquatic animals, according to the Ohio Department of Natural Resources.
A chemical spill can pose serious environmental health concerns. It can contaminate the water people drink and bathe in with toxic chemicals that could cause severe problems for humans and animals. 
Norfolk Southern is facing lawsuits alleging negligence and carelessness caused by the train derailment and chemical spill. The claim seeks class-action status with more than $5 million in damages, according to court records.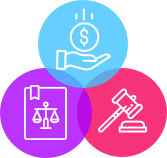 Have you been affected by the Norfolk Southern Railway Company derailment and its aftermath?
Get your free case review today.
Chemicals Pose Environmental Health Hazards 
The U.S. Environmental Protection Agency published the following list of chemicals that pose an environmental health hazard, contaminating air, soil or water surrounding the East Palestine crash site:
Butyl Acrylate

: This clear liquid is flammable and can cause eye, respiratory and skin irritation. Companies use it to make adhesives, paints and sealants.

Ethylhexyl Acrylate

: Used to make paints and plastics, this colorless liquid can produce a hazardous vapor. It causes respiratory and skin irritation. 

Ethylene Glycol Monobutyl

: Companies use this colorless liquid as a solvent for paint, inks and dry-cleaning solutions. It's highly flammable and considered toxic because it may cause severe or permanent injury. Its vapors can irritate the eyes and nose. Swallowing it can cause headaches and vomiting.

Vinyl Chloride

: This colorless gas is highly flammable and produces toxic fumes upon decomposition that may lead to cancer with significant exposure.
Another concern is exposure to dioxin, a byproduct of burning vinyl chloride. Dioxin is a known carcinogen. Potential long-term contamination issues could persist in the soil.
Norfolk Southern was ordered by the Environmental Protection Agency to handle and pay for all necessary clean up.
Government Agencies Monitoring East Palestine
Within hours of the derailment, residents in a one-mile radius were urged to evacuate immediately. Three days later, Ohio officials warned of a potential explosion "causing deadly disbursement of shrapnel and toxic fumes" that could be "deadly if inhaled." Adding to the urgency, officials threatened to arrest people who had children in their homes and failed to evacuate.
An explosion was avoided as officials controlled the spill and burned the chemicals. A thick black cloud loomed over the town as the chemicals burned, raining down ash and soot. Residents were finally allowed to return home on Feb. 8 when the chemical fire was extinguished.
Since then, local, state and federal officials have worked to remediate the area near the spill and are testing water, soil and air samples. By early April the Ohio Environmental Protection Agency reported 10.2 million gallons of liquid wastewater were hauled out of East Palestine, along with 16,600 tons of soil. Another 18,900 tons of excavated soil is waiting to be removed. 
More than 200 water samples taken from East Palestine homes and private wells have not shown "any harmful contaminant levels associated with the derailment," the Ohio Emergency Management Agency reported on April 5. Though chemical levels in the streams are dropping, chemicals released during the spill are still detected. 
In March, EPA Administrator Michael Regan said children and adults should not go near the creeks.
"As a father, I would not advise anybody – adult or child – play in the creeks or stream. What we've said is the drinking water has been tested" and found to be safe, Regan said at a news conference in East Palestine on March 1.