J&J Recalls 33,000 Bottles of Baby Powder After FDA Finds Asbestos
Fact Checked
Fact-Checked
Consumernotice.org adheres to the highest ethical standards for content production and distribution. All content is thoroughly researched and verified at each stage of the publication process.
Our writers and editors follow strict guidelines for written and visual content, including vetting all sources and verifying quotes and statistics, to guarantee honesty and integrity in our reporting.
We collaborate with legal and medical experts and consumer safety professionals to further ensure the accuracy of our content.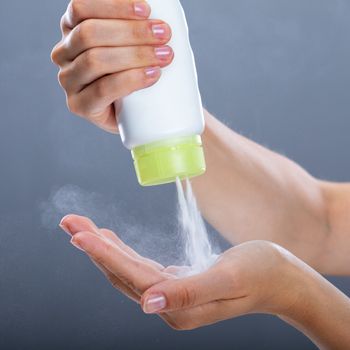 Johnson & Johnson voluntarily recalled 33,000 bottles of its Johnson's Baby Powder after the U.S. Food and Drug Administration found sub-trace amounts of asbestos in a sample it had tested.
All recalled bottles were from a single lot, #22318RB. The lot had been shipped around the United States in 2018.
The FDA on Oct. 18, 2019, advised consumers to immediately stop using powder from the tainted lot.
Asbestos is known to cause cancer in people, and asbestos exposure is the leading cause of mesothelioma, a rare and deadly type of cancer.
Talc, a mineral used to make baby powder, is often found near asbestos in the earth. If talc is not sufficiently purified after mining, it may be contaminated with asbestos, according to the FDA.
The FDA discovered the asbestos as part of its survey to test cosmetic products for the carcinogen. The agency had tested two samples of baby powder from two separate lots. The sample from the other lot showed no signs of asbestos.
"Not all talc contains asbestos and the majority of product samples tested by the FDA did not contain asbestos," the FDA said in a statement.
The agency has tested about 50 products since the survey began in 2018. Previous FDA testing in the survey has turned up asbestos in makeup made with talc.
Johnson & Johnson Claimed Its Powder Was Asbestos-Free
The recall comes as Johnson & Johnson faces roughly 15,550 lawsuits claiming a link between the company's talcum powder and cancer. The company has tried to have a court dismiss 11,000 of those cases that are combined in a mass litigation in a New Jersey federal court. Johnson & Johnson has insisted in court trials that its talc is asbestos-free.
Analysts estimate the lawsuits could cost Johnson & Johnson between $5 billion and $10 billion, according to The New York Times. The recall could make it harder for the company to argue in court that its talcum powder is safe and asbestos-free.
Just eight days before the recall, Johnson & Johnson repeated the claim after it had won two court victories. In one case, a California jury ruled in favor of the company over a woman who blamed Johnson's Baby Powder for her cancer.
"The jury got it right — Johnson's Baby Powder does not contain asbestos and was not the cause of the plaintiff's disease," a statement on the company's website read.
"There is no 'safe' level of asbestos exposure for any type of asbestos fiber."
In another case, a Missouri appeals court overturned a $110 million verdict against the company that had been reached in an earlier talcum powder lawsuit.
"The facts are clear — Johnson's Baby Powder is safe, does not contain asbestos nor does it cause cancer, as reflected in more than 40 years of scientific evidence," the company said in a statement to Reuters following the decision.
In announcing the recall a little over a week later, the company said on its website it was recalling a single lot of baby powder "out of an abundance of caution."
The latest statement said it was in response to FDA testing that found "the presence of sub-trace levels of chrysotile asbestos contamination." The company said the amount was no greater than 0.00002 percent.
But that's still above asbestos safety standards set by federal agencies. According to the Occupational Safety and Health Administration, "there is no 'safe' level of asbestos exposure for any type of asbestos fiber."
Johnson & Johnson said it had also started an investigation into the matter and would conduct its own tests of the recalled lot.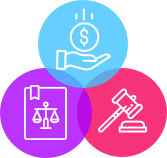 Were you diagnosed with ovarian cancer or mesothelioma after using talcum powder?
You may be eligible for compensation.
Researchers Questioned Thoroughness of Asbestos Tests
Researchers had questioned the quality of asbestos testing in talc five years before the recall. In a study published in 2014 in the International Journal of Occupational and Environmental Health, researchers found "significant limitations" to the industry's testing methods.
They wrote that most talc was inspected using a technique and technology created in 1984. They reported that by looking more closely at the samples, they were able to detect fine asbestos fibers the industry standard missed.
"Based on our findings, approximately 90 percent of the fibers identified fall into this category," the researchers wrote.
New Case Study Suggests Asbestos-Tainted Talc Can Cause Cancer
A 2019 article in the Journal of Occupational and Environmental Medicine reported an association between cosmetic talcum powder use and mesothelioma.
The study looked at 33 people who had been diagnosed with malignant mesothelioma. Most of them were women.
Asbestos exposure is the primary risk factor for developing malignant mesothelioma. The researchers ruled out all possible sources of asbestos exposure except cosmetic talc. In addition, six of the people underwent tissue testing. All of those people showed fibers consistent with the type of asbestos found in cosmetic talc but not in building materials, insulation or other sources of talc exposure.
J&J Subpoenaed in Talc-Asbestos Investigations
Johnson & Johnson confirmed in February 2019 that the U.S. Securities and Exchange Commission, the U.S. Department of Justice and a member of the U.S. Senate Committee on Health, Education, Labor and Pensions were each investigating the company over possible asbestos contamination in its talc products.
Subpoenas and preliminary inquiries sought internal Johnson & Johnson communications that might show the company tried to downplay potential asbestos contamination, according to the company's 2018 annual report.
Reuters and The New York Times had reported in late 2018 that internal company documents showed Johnson & Johnson had been aware of asbestos in its products for decades. Reuters found that samples of the company's raw talc had tested positive for asbestos from at least 1971 to the early 2000s.
The Times reported that the company had demanded — and the FDA agreed — to keep the public in the dark about unfavorable findings of asbestos in talc.
Johnson & Johnson said in its 2018 annual report that it was cooperating with the separate government investigations.