FDA Adds Intestinal Blockage as Possible Ozempic Side Effect
Fact Checked
Fact-Checked
Consumernotice.org adheres to the highest ethical standards for content production and distribution. All content is thoroughly researched and verified at each stage of the publication process.
Our writers and editors follow strict guidelines for written and visual content, including vetting all sources and verifying quotes and statistics, to guarantee honesty and integrity in our reporting.
We collaborate with legal and medical experts and consumer safety professionals to further ensure the accuracy of our content.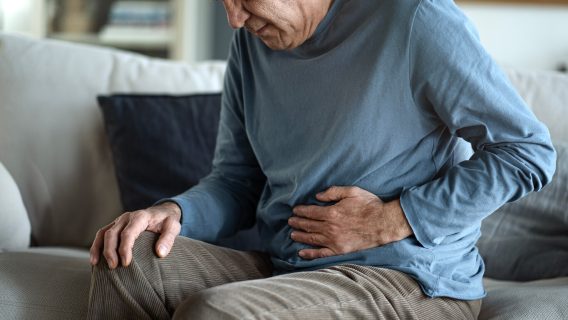 The U.S. Food and Drug Administration has added blocked intestines as a possible side effect for anyone taking the diabetes drug Ozempic, which many people are also using for weight loss. Similar drugs Wegovy and Mounjaro already carry a warning about ileus, or intestinal blockage. 
Some Ozempic and Wegovy users have also reported a different stomach condition called gastroparesis, or stomach paralysis. 
"Because these reactions are reported voluntarily from a population of uncertain size, it is not always possible to reliably estimate their frequency or establish a causal relationship to drug exposure," according to the updated Ozempic label. 
All three drugs can aid in weight loss by naturally slowing down the passage of food through the stomach and helping people feel full. They can also control blood sugar levels. The medications are part of a family of drugs called GLP-1 agonists.
The pharmaceutical company Novo Nordisk told CNN in July that GLP-1 agonists have been studied in detail and in use for several years. 
"Gastrointestinal (GI) events are well-known side effects of the GLP-1 class," Novo Nordisk said in a statement. "For semaglutide, the majority of GI side effects are mild to moderate in severity and of short duration. GLP-1s are known to cause a delay in gastric emptying, as noted in the label of each of our GLP-1 RA medications. Symptoms of delayed gastric emptying, nausea and vomiting are listed as side effects."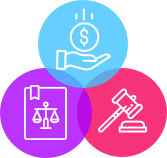 Did you or a loved one suffer from severe gastroparesis, ileus or intestinal obstruction after taking Ozempic?
Get your free case review today.
Ozempic Lawsuits
The FDA's label change comes weeks after a woman in Louisiana filed a lawsuit against drugmakers Novo Nordisk and Eli Lilly. Jaclyn Bjorklund filed the gastroparesis lawsuit in August. It claims Novo Nordisk didn't include gastroparesis warnings on the label. The company did warn users about other side effects linked to Ozempic, but not the risk of severe gastroparesis.
"Although there is some overlap in the terms, ileus and gastroparesis, they are not synonymous," FDA spokesperson Chanapa Tantibanchachai said in a statement. Tantibanchachai said labels for Ozempic and similar drugs already note that they cause "delay of gastric emptying." But the regulator is continuing to monitor "reports of gastroparesis and other related terms" in real-world use of the drug. 
"If newly identified safety signals are identified, the FDA will determine what, if any, actions are appropriate after a thorough review of available data," Tantibanchachai said.
Common Side Effects
Clinical trials show the most common side effects of Ozempic are nausea, vomiting, diarrhea, abdominal pain and constipation. Most of these side effects should last only a few days or a few weeks. Some of the more serious Ozempic side effects include: 
Acute gallbladder disease

Acute kidney injury

Allergic reactions

Diabetic retinopathy

Hypoglycemia (when used with insulin or sulfonylurea)

Increased risk of thyroid tumors

Pancreatitis
Long-term use of Ozempic could result in chronic side effects, especially gastrointestinal issues. Some people are forced to stop taking the drug because the side effects don't improve. This could lead to undereating or malabsorption of nutrients.
Suicidal Thoughts Investigation
In July, the European Medicines Agency began looking into more than 100 reports that Ozempic and Wegovy may cause suicidal thoughts and self-harm. Novo Nordisk released a statement that said "no causal association" between self-harming thoughts and the drugs has been found during its own safety monitoring checks. 
The FDA is also warning users about the potential for suicidal thoughts when taking Saxenda, another medication used to treat diabetes. The FDA Adverse Event Reporting System Public Dashboard has at least 60 reports of suicidal ideation from people taking semaglutide since 2018.
The popularity of Ozempic has skyrocketed recently with so many people using it for weight loss. Quarterly prescriptions for the drug and similar medications increased by 300% between 2020 and 2022, according to analytics firm Trilliant Health. The drug's high demand has caused a global shortage, which is expected to continue well into 2024.