Indivior, Maker of Suboxone, Agrees to $385M Antitrust Settlement
Fact Checked
Fact-Checked
Consumernotice.org adheres to the highest ethical standards for content production and distribution. All content is thoroughly researched and verified at each stage of the publication process.
Our writers and editors follow strict guidelines for written and visual content, including vetting all sources and verifying quotes and statistics, to guarantee honesty and integrity in our reporting.
We collaborate with legal and medical experts and consumer safety professionals to further ensure the accuracy of our content.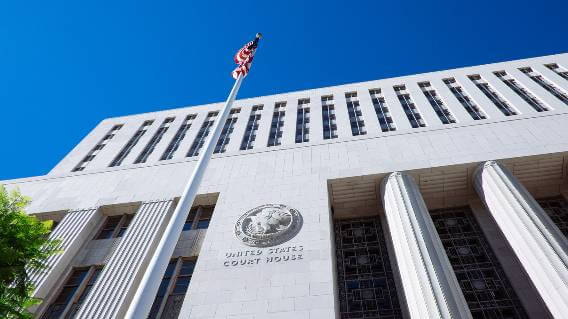 Indivior, the maker of the opioid addiction drug Suboxone, has reached a $385 million settlement agreement that concludes years of antitrust litigation. The Richmond, Virginia, company is accused of trying to maintain a monopoly on opioid addiction treatment drugs with its Suboxone film medication in the early 2010s.
"The resolution of this litigation, which was filed over a decade ago, provides greater certainty for all Indivior stakeholders and allows us to continue focusing on our important work for patients suffering from opioid use disorder and mental health illnesses around the world," Indivior CEO Mark Crossley said in a statement. 
The agreement is subject to approval by a judge in the United States District Court for the Eastern District of Pennsylvania and effectively canceled a trial set to begin Oct. 30. It's the second sizable sum the company agreed to pay this year to settle lawsuits. 
In June Indivior offered $102.5 million to resolve a 2016 lawsuit brought by 41 states and Washington, D.C., that claimed the company transitioned from its original tablet pills to an oral film version of Suboxone to extend its medication's monopoly.
The latest settlement comes as Suboxone users began filing lawsuits against Indivior, claiming the acidic prescription drug caused dental injuries after consumers used the film version of the medication.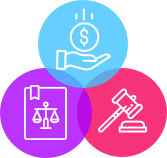 Did you or a loved one suffer tooth decay or other dental injuries after taking Suboxone?
Get your free case review today.
Indivior Faces Antitrust Allegations in Suboxone Market
The antitrust lawsuit against Indivior includes allegations of anti-competitive behavior related to its brand-name Suboxone, and the company's alleged attempt to block generic Suboxone makers from entering the market.
Indivior, which didn't have patent protection or regulatory exclusivity, recorded annual sales of $700 million in 2009, according to a Federal Trade Commission complaint filed in 2020. In 2010, when applicants sought FDA approval for generic Suboxone tablets, regulatory authorities say Indivior began its attempt to stifle competition. 
The company is alleged to have forced patients to transition from tablets to dissolvable film by making false claims about the safety of the film's packaging, stating it reduced pediatric exposure risks. That's a claim the FDA rejected. Indivior then raised tablet prices, effectively forcing users to switch. In 2013, it discontinued the tablet product.
Indivior has already paid approximately $900 million to various states and the federal government to resolve claims tied to misleading safety risk statements about the tablets. In June, it reached an agreement to pay $157 million to settle antitrust lawsuits initiated by several states.
Suboxone Dental Injury Lawsuits Rising 
Suboxone, used to combat opioid use disorder, is made of two active ingredients: buprenorphine and naloxone. Buprenorphine alleviates withdrawal symptoms and reduces the urge to use opioids, while naloxone can counteract opioid overdose symptoms.
The FDA cautioned recently about the potential for dental injuries in Suboxone users because of the acidity in the buprenorphine, but said the benefits of the medication outweighed any potential risks. 
Those who were prescribed dissolvable Suboxone tablets or films for a minimum of six months and experienced dental problems may be eligible to file a Suboxone lawsuit. These dental issues include cavities, gum injuries, tongue injuries, tooth decay, tooth fractures or tooth loss. The Suboxone dental injury lawsuits remain in their early stages.