FDA Toxic Hand Sanitizer Recall List Grows
Fact Checked
Fact-Checked
Consumernotice.org adheres to the highest ethical standards for content production and distribution. All content is thoroughly researched and verified at each stage of the publication process.
Our writers and editors follow strict guidelines for written and visual content, including vetting all sources and verifying quotes and statistics, to guarantee honesty and integrity in our reporting.
We collaborate with legal and medical experts and consumer safety professionals to further ensure the accuracy of our content.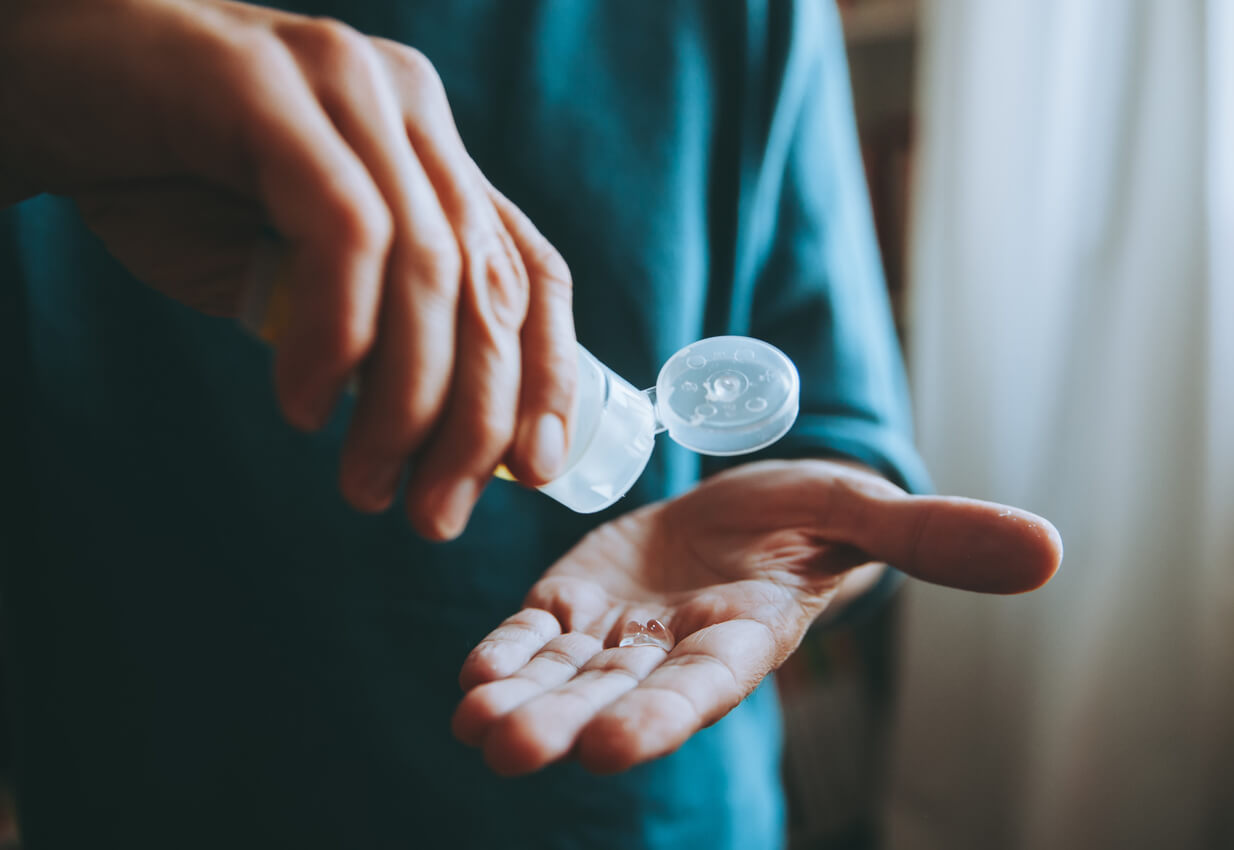 On August 12, 2020, the U.S. Food and Drug Administration expanded its original toxic hand sanitizer warning to more than 150 products.
The FDA's updated warning advised consumers of two toxic ingredients found in contaminated products — methanol and 1-propanol — that can cause several serious adverse events, including death. The agency told consumers not to use these products on the skin or ingest them.
Most of the contaminated products are from Mexico, but some are from the United States and China. They are labeled to contain ethanol or isopropyl alcohol but may contain methanol or 1-propanol.
The agency first warned the public in June 2020 about sanitizers manufactured by Eskbiochem SA de CV in Mexico after it found as much as 81 percent methanol in tested samples. Two distributors, Saniderm Products and UVT, issued recalls for Saniderm Advanced Hand Sanitizer packaged in 1-liter plastic bottles on June 29. 
The FDA has recommended that other companies recall these potentially harmful products, and some have complied. But some recalled sanitizers are still on the shelves in stores such as Target and Walmart. These brands include Born Basic Anti-Bac, Scent Theory and Blumen hand sanitizer. 
The FDA has a full list of "should not use" hand sanitizers on its site. The list also provides information on sanitizer recalls and FDA actions. 
Toxic Effects of Methanol
Methanol is toxic to humans and should not be used in hand sanitizers, the FDA said. People who have used or ingested a sanitizer with methanol in it should seek immediate treatment. 
Everyone is at risk of methanol poisoning, but young children or adolescents who drink it as an alcohol substitute are at greatest risk. 
Substantial methanol exposure can cause:
Blurred vision

Headache

Nausea

Vomiting 

Permanent blindness

Permanent nervous system damage

Seizures

Coma

Death
From May 1 to June 30, 2020, the Centers for Disease Control and Prevention identified 15 cases of methanol poisoning from ingesting hand sanitizers. 
All patients were hospitalized. Four patients died from acute methanol poisoning. Of the four that died, three had seizures when they were admitted to the hospital.  
Toxic Effects of 1-Propanol
Ingesting 1-propanol can lead to depression of the central nervous system and death. 
"Animal studies indicate that the central nervous system depressant effects of 1-propanol are 2 to 4 times as potent as alcohol (ethanol)," the FDA said in its warning. "Consumers who have been exposed to hand sanitizer containing 1-propanol and are experiencing symptoms should seek immediate care for treatment of toxic effects of 1-propanol poisoning."
Symptoms of 1-propanol exposure include:
Confusion

Decreased consciousness

Skin or eye irritation

Slowed breathing

Slowed pulse 

Rare cases of allergic skin reactions
What Should You Do If Your Sanitizer Is on the List?
The FDA recommends that consumers who purchased sanitizers on the "should not use" list stop using them immediately. Do not pour them down the drain or flush them. Instead, dispose of them in hazardous waste containers.  
Instead of using sanitizers, consumers can wash their hands often with soap and water for at least 20 seconds.  
The Centers for Disease Control and Prevention reminds people to use alcohol-based sanitizers with at least 60 percent ethanol if soap and water are not readily available.