FDA Releases National Strategy for U.S. Baby Formula Supply Chain
Fact Checked
Fact-Checked
Consumernotice.org adheres to the highest ethical standards for content production and distribution. All content is thoroughly researched and verified at each stage of the publication process.
Our writers and editors follow strict guidelines for written and visual content, including vetting all sources and verifying quotes and statistics, to guarantee honesty and integrity in our reporting.
We collaborate with legal and medical experts and consumer safety professionals to further ensure the accuracy of our content.
Looking to avoid a repeat of the infant formula shortage of summer 2022, U.S. regulatory agencies are studying ways to improve the country's baby formula supply chain.
In late March, the U.S. Food and Drug Administration released a 27-page report, titled "Immediate National Strategy to Increase the Resiliency of the U.S. Infant Formula Market," as part of the Food and Drug Omnibus Reform Act of 2022. 
"Safety and supply go hand in hand. We witnessed last year how a safety concern at one facility could be the catalyst for a nationwide shortage," said FDA Commissioner Dr. Robert M. Califf. "That's why we are looking to both strengthen and diversify the market, while also ensuring that manufacturers are producing infant formula under the safest conditions possible. 
Califf said the strategy will study how to "advance long-term stability in this market and mitigate future shortages, while ensuring formula is safe." 
In 2022, the infant formula market experienced a "triple shock" that led to a months-long baby formula shortage issue. Supply chain shortages caused by COVID-19, a large-scale voluntary infant formula recall and the shutdown of a major manufacturing facility because of unsanitary conditions all contributed to the shortage, the agency report stated.
Four Companies Have Near Complete Control of Baby Formula Market
According to the FDA's report, four companies control 99% of the infant formula market.
"Infant formula supply is highly concentrated in a small number of manufacturers, which means that if there is a problem in production in one company, the overall supply can be significantly affected," researchers wrote.
In February 2022, Abbott Nutrition voluntarily recalled over 7 million pounds of powdered infant formula manufactured at its Sturgis, Michigan, plant. Between September 2021 and January 2022, the FDA received complaints that infants had become sick or died after consuming powdered infant formula made at the Sturgis plant. 
Investigators found the bacteria Cronobacter sakazakii and Salmonella Newport were involved. They discovered unsanitary conditions at the plant, which produced about 40% of Abbott's powdered formula for domestic use. The plant was temporarily shut down until May and closed again in June because of flooding. 
Panic Buying Affects Supply Chain
With lower volume and less variety of infant formula on store shelves, consumers began "panic buying." In 2021, Americans typically purchased just over 4 million pounds of baby formula per week. Purchasing rose sharply between May 15 and May 22, 2022, when Americans purchased over 6 million pounds that week, according to the report.
"The events that led up to and ultimately resulted in the voluntary recall of certain infant formula products in February 2022 shocked the infant formula supply in the U.S., creating an unparalleled challenge for parents and caregivers," said Susan Mayne, director of the FDA's Center for Food Safety and Applied Nutrition. 
"Since then, the agency has had ongoing and extensive engagement with the infant formula industry to identify and implement opportunities to strengthen preventive control practices," Mayne said. "The immediate strategy released [in March] will play an important role in increasing the resiliency of the infant formula market as the agency continues its critical work to improve industry's processes and programs for the protection of those who rely on infant formula while incentivizing additional infant formula manufacturers to enter the market."
Necrotizing enterocolitis, a disease that can cause serious intestinal damage and death to infants, was another issue that impacted formula-fed babies, unrelated to the shortage. Some parents filed baby formula lawsuits in those cases.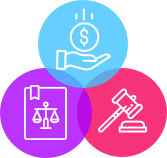 Was your premature baby diagnosed with NEC after being fed Similac or Enfamil baby formula?
Get Your Free Case Review
Report Details Immediate Strategies
The report outlined several ways to improve the infant formula supply that serves millions of American families. These include:
Advancing strategies to prevent illness associated with Cronobacter sakazakii in powdered infant formula.

Collaborating with U.S. government partners to address tariffs and market concentration.

Enhancing FDA inspections at infant formula manufacturing plants and providing investigators with more thorough training.

Making information about formulas easier to understand on FDA.gov.

Making sure formula manufacturing companies understand the need to create and execute backup plans to manage risks and prevent production disruptions in the supply chain. 

Monitoring the availability of infant formula and creating a prediction model that will help the FDA minimize future supply issues.

Speeding up reviews of applications for new baby formula products to help prevent or reduce shortages.

Working with the USDA to ensure the Women, Infants and Children formula programs remain resilient.

Working with health care providers and professionals to help educate consumers.
The report is part of a larger, longer-term strategy to improve preparedness against future infant formula shortages. The National Academies of Science, Engineering and Medicine is also conducting a study into the infant formula market. 
Both reports will be analyzed to create a long-term strategy that will be presented to Congress. The FDA expects the strategy to be made public in early 2024.