FDA Inspectors Find Quality Control Issues at Semaglutide Facility
Fact Checked
Fact-Checked
Consumernotice.org adheres to the highest ethical standards for content production and distribution. All content is thoroughly researched and verified at each stage of the publication process.
Our writers and editors follow strict guidelines for written and visual content, including vetting all sources and verifying quotes and statistics, to guarantee honesty and integrity in our reporting.
We collaborate with legal and medical experts and consumer safety professionals to further ensure the accuracy of our content.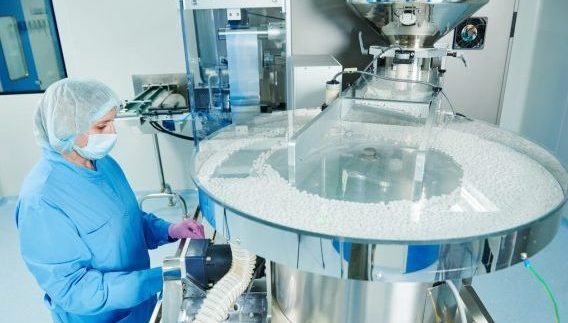 U.S. Food and Drug Administration inspectors noted bacterial contamination and quality control issues at Novo Nordisk's largest semaglutide manufacturing plant in the country. The issues were observed during multiple inspections in 2022 and 2023.
Consumer Notice reviewed a Form 483 report from the FDA following our Freedom of Information Act request. The report states that in May 2022 inspectors found factory officials failed to include a certain type of bacteria on its list of "objectionable organisms." 
The issues at Novo's Clayton, N.C. facility prompted two separate Form 483 reports noting unacceptable conditions. Semaglutide is the active ingredient in the company's well known Type 2 diabetes drug Ozempic and weight-loss drug Wegovy, however, this facility produces semaglutide for the company's Type 2 diabetes drug Rybelsus.
According to an FDA statement provided to Reuters, inspectors conducted normal "pre-approval and routine inspections." The statement also noted that Novo Nordisk responded "with information describing corrective actions." 
"At this time," the agency reportedly communicated, "based on the FDA's inspections and the company's responses to the inspectional observations, the FDA does not have information that suggests ongoing compliance issues that raise concerns about the quality of drug products manufactured at the site."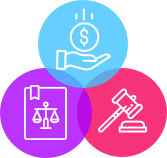 Did you or a loved one suffer from severe gastroparesis, ileus or intestinal obstruction after taking Ozempic?
Get your free case review today.
Bacterial and Quality Control Issues in Manufacturing Facility
FDA inspectors noted the firm failed to identify Burkholderia cepacian as an "objectionable organism." The antibiotic resistant complex bacteria can cause serious respiratory infections, particularly concerning for people with compromised immunities, for example those diagnosed with cystic fibrosis.
The bacteria was also found during inspections in 2020 and 2021. The May 2022 Form 483 report Consumer Notice reviewed additionally noted: "Failure to clean equipment at appropriate intervals" to prevent build-up of microorganisms on equipment used for "continuous production" of semaglutide.
Following a July 2023 inspection, examiners noted that corrective actions following earlier reports were inadequate. FDA inspectors noted Novo Nordisk needed to identify the source of the ongoing bacterial contamination issues.
Novo Nordisk has declined opportunities to publicly address specifics about its interactions with the FDA. The company has confirmed to the press that the Clayton manufacturing plant is still actively producing semaglutide. 
FDA Warnings About Compounding Semaglutide 
In addition to its reports on quality control, the FDA issued a warning in May 2023 about compounded versions of semaglutide drugs. Compounding is the combination of two or more drugs.
In part because of off-label uses, or using drugs for purposes that are not FDA-approved, there have been intermittent global shortages of Novo Nordisk's Type 2 diabetes drugs Ozempic and Rybelsus as people have sought them for weight loss. There have also been shortages of the Danish drugmaker's injectable Wegovy, which is FDA-approved for weight loss.
Because of the high demand for these drugs, many consumers turned to compounding pharmacies for semaglutide. The FDA does note that during a drug shortage, compounded versions can be produced if they meet Federal Food, Drug and Cosmetic Act requirements, but urged caution.
"Compounded drugs are not FDA-approved, and the agency does not verify the safety or effectiveness of compounded drugs," the FDA warning explained. "Patients should not use a compounded drug if an approved drug is available to treat a patient."
In addition to receiving adverse event reports, the warning noted: "Additionally, FDA has received reports that in some cases, compounders may be using salt forms of semaglutide, including semaglutide sodium and semaglutide acetate. The salt forms are different active ingredients than are used in the approved drugs, which contain the base form of semaglutide."
People who have used semaglutide from traditional pharmacies have also experienced adverse effects, however. Some patients report stomach paralysis (gastroparesis) and extreme vomiting that can last for weeks.
People who have experienced these complications are consulting lawyers and filing claims. Semaglutide lawsuits are in early stages.