Study: Communities of Color Exposed to More 'Forever Chemicals'
Fact Checked
Fact-Checked
Consumernotice.org adheres to the highest ethical standards for content production and distribution. All content is thoroughly researched and verified at each stage of the publication process.
Our writers and editors follow strict guidelines for written and visual content, including vetting all sources and verifying quotes and statistics, to guarantee honesty and integrity in our reporting.
We collaborate with legal and medical experts and consumer safety professionals to further ensure the accuracy of our content.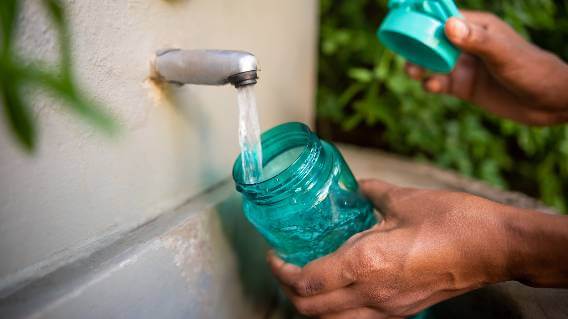 Researchers from the Harvard T.H. Chan School of Public Health found evidence of disproportionate exposure to PFAS, or per- and polyfluoroalkyl substances, in the drinking water of Black and Hispanic/Latino communities across the United States. 
According to the study, the higher risk of exposure to PFAS, known as forever chemicals, is due to the placement of potential sources of pollution near these communities. This includes major manufacturers, airports, military bases and landfills located near watersheds.
The peer-reviewed study was published online by Environmental Science & Technology on May 15. It was the first of its kind examining sociodemographic disparities concerning forever chemicals in drinking water. 
Study Compares Community Water Systems
This study utilized PFAS monitoring data from 7,873 U.S. community water systems across 18 states, from California to New Jersey. The water systems in the study serve about 70 million people nationwide, which represents about 21% of the country's population.
Researchers collected 44,111 samples between January 2016 and August 2022. They also studied the geographic locations of PFAS sources from several databases. Data showed every added PFAS source, such as an airport or military base, created as much as a 108% increase in perfluorooctanoic acid in drinking water. It also showed a 20% to 34% spike in perfluorooctane sulfonic acid. Both of these are types of forever chemicals known to cause a number of health issues. 
A previous study, published in April 2021 by Science Advances, found that racial-ethnic minorities across the U.S. are also more exposed to health issues from air pollution.
In March 2023, the U.S. Environmental Protection Agency proposed the first federal limits on potentially harmful forever chemicals in drinking water. The agency wants strict limits for PFAS and for all water providers to monitor for PFAS. The new rules could reduce exposure to forever chemicals for nearly 100 million people nationwide. A final ruling on the new limits is expected by the end of 2023.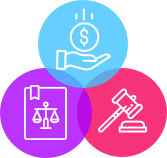 Did you develop cancer or ulcerative colitis after PFAS exposure?
Get your free case review today.
What Are Forever Chemicals?
Forever chemicals are synthetic substances used in many manufacturing processes. These chemicals are called 'forever' because they don't break down. PFAS can be used as grease and water repellents and can be found in everyday products such as fast-food containers, nonstick cookware, cleaning products and cosmetics. Forever chemicals can seep into soil and water supplies, leading to many human and environmental health concerns.
Military sites are a common place to find forever chemicals due to the frequent use of firefighting foams. Aqueous film forming foam has been at the center of several AFFF lawsuits after firefighters began developing serious health problems, including prostate, kidney and testicular cancer.

Potential health problems caused by PFAS include:
Asthma

Cardiometabolic disease

Decreased vaccine response

Developmental delays

High cholesterol levels

Immunotoxicity

Kidney damage

Liver damage

Low birth weight

Preeclampsia

Reproductive issues

Thyroid and hormone disruption
Forever chemicals can increase the risk of chronic diseases such as heart disease and may be especially harmful to children, people who are immunocompromised and pregnant women.