Large-Scale Study of Chemical Hair Relaxers Finds Link to Uterine Cancer
Fact Checked
Fact-Checked
Consumernotice.org adheres to the highest ethical standards for content production and distribution. All content is thoroughly researched and verified at each stage of the publication process.
Our writers and editors follow strict guidelines for written and visual content, including vetting all sources and verifying quotes and statistics, to guarantee honesty and integrity in our reporting.
We collaborate with legal and medical experts and consumer safety professionals to further ensure the accuracy of our content.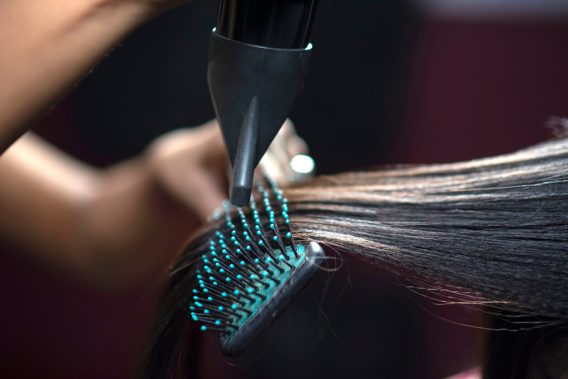 Boston University's recently published Black Women's Health Study has uncovered an increased risk of uterine cancer in women who use chemical hair relaxers. Rates of uterine cancer were significantly higher among postmenopausal women who regularly used the products, even after adjustments for other potential risk factors. 
Researchers studied the data of 44,798 Black women beginning in 1997 and compared cases of uterine cancer among them over the course of 22 years. The data found those who used chemical hair straightening products on a regular basis or for many years were more likely to be diagnosed with uterine cancer compared to women who never or seldom used the products. 
"This study fills an important gap in knowledge about the potential health effects of hair relaxer use, which is very common in Black women," corresponding author Kimberly Bertrand, ScD, associate professor of medicine at Boston University Chobanian & Avedisian School of Medicine, said in a statement. 
"There are major racial disparities in uterine cancer," Bertrand said. "Compared to non-Hispanic White women, Black women have higher rates of aggressive subtypes of uterine cancer and are nearly twice as likely to die from their disease." She noted that Black women are often underrepresented in health research.
Study authors said there is a need for additional research on the negative health effects of chemical hair relaxers. These potentially harmful products are not strictly regulated and may contain harmful ingredients that can be inhaled or absorbed through the skin. 
Hair Straightening Products and Cancer
Findings from the recent study by Boston University are in line with a 2022 study by the National Institute of Environmental Health Sciences that found women who use chemical hair straighteners more than four times a year increase their risk of developing uterine cancer by more than 50%. 
Methylene glycol and formalin are ingredients found in many hair straightening and hair smoothing products. Once the products are in a person's hair, hairstylists apply heat, which can release formaldehyde into the air. Formaldehyde is a colorless gas that can be harmful if inhaled or if it gets into the eyes or onto the skin. The compound is classified as a human carcinogen by the International Agency for Research on Cancer based on nasopharyngeal cancer and leukemia studies. 
The U.S. Environmental Protection Agency says formaldehyde causes irritation of the skin, eyes, nose and throat and that high levels of exposure can cause some types of cancers. The U.S. Food and Drug Administration is considering a ban on the use of formaldehyde in hair straightening products.
Many chemical hair straighteners also contain endocrine-disrupting compounds and carcinogens that may have an association with breast cancer. Previous research connecting chemical hair straighteners and cancer found an elevated risk increase of more than 25% for breast and bladder cancer with regular use of the products. 
As of October 2023, there were 5,996 hair straightener lawsuits pending in U.S. District Court for the Northern District of Illinois. Lawsuits cite cases of uterine, endometrial and ovarian cancer suspected of being linked to chemical hair straighteners. More lawsuits are expected to be filed in the future.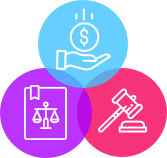 Did you develop cancer, endometriosis or uterine fibroids after using chemical hair straighteners?
You may be eligible for compensation.
Harmful Side Effects and Discrimination
Chemical hair straightening products and relaxers have several common side effects, including skin irritation and hair loss or hair damage. The products also contain potentially harmful ingredients such as lye, parabens and cyclosiloxanes, which may cause additional side effects, including:
Adverse developmental effects to embryos, fetuses, babies and children

Allergic sensitization (becoming sensitive to an allergen)

Asthma attacks

Endometriosis

Impaired fertility or infertility

Impaired immune and nervous system functions

Potential increased risk of cancer

Vision impairment and vision loss
Some Black women face workplace discrimination due to their hair, according to a 2020 study published in the scientific journal Sage. Pressure to conform to what some deem a "professional" appearance may influence women to resort to the regular use of potentially harmful chemical hair straighteners. 
The CROWN Act (Creating a Respectful and Open World for Natural Hair), legislation designed to ban discrimination based on hairstyle or hair texture, passed in the U.S. House of Representatives in 2022 but failed in the Senate. So far, 23 states have adopted versions of the CROWN Act or other laws prohibiting discrimination based on hairstyles.