BetterHelp Will Pay $7.8M in Fines for Sharing Private Mental Health Data
Fact Checked
Fact-Checked
Consumernotice.org adheres to the highest ethical standards for content production and distribution. All content is thoroughly researched and verified at each stage of the publication process.
Our writers and editors follow strict guidelines for written and visual content, including vetting all sources and verifying quotes and statistics, to guarantee honesty and integrity in our reporting.
We collaborate with legal and medical experts and consumer safety professionals to further ensure the accuracy of our content.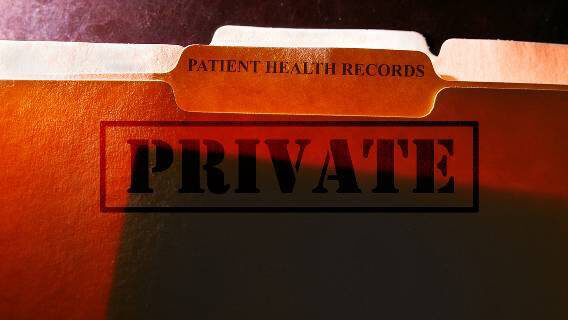 The Federal Trade Commission fined BetterHelp, a popular online counseling service, $7.8 million for revealing users' sensitive mental health data to advertisers.
"When a person struggling with mental health issues reaches out for help, they do so in a moment of vulnerability and with an expectation that professional counseling services will protect their privacy," said Samuel Levine, director of the FTC's Bureau of Consumer Protection.
"Instead, BetterHelp betrayed consumers' most personal health information for profit. Let this proposed order be a stout reminder that the FTC will prioritize defending Americans' sensitive data from illegal exploitation."
BetterHelp, a California-based virtual counseling service provider with millions of clients, promised users it would not share their private information. Earlier this month, FTC officials alleged BetterHelp did not protect the data and handed over that information to third-party advertisers such as social media giants Facebook and Snapchat.
The company agreed to pay the multimillion-dollar settlement but denied any wrongdoing. BetterHelp claims its advertising practices were an "industry standard" routinely used by those in the health care field.
"We understand the FTC's desire to set new precedents around consumer marketing, and we are happy to settle this matter with the agency," BetterHelp said in a press release posted to its website. "To clarify, we do not share and have never shared with advertisers, publishers, social media platforms, or any other similar third parties, private information such as members' names or clinical data from therapy sessions."
Mental Health Data Shared in Targeted Advertising
BetterHelp markets itself as providing accessible and affordable care that allows clients to "message a professional therapist anytime, anywhere."
It promotes its services to specific groups such as:
Faithful Counseling, focused on Christians.
Pride Counseling, aimed at the LGBTQ community.
Teen Counseling, for teens, requiring parental consent to participate.
Terappeuta, for Spanish-speaking clients.
Potential clients are required to fill out a questionnaire that asks for sensitive mental health information, such as whether that person has had suicidal ideations and if they take medication. It also records the user's name, email address, birth date and other personal information. Clients who are matched with a counselor would then pay $60 to $90 per week for counseling.
At various intervals in the questionnaire BetterHelp promised to keep users' personal health data private, except for limited purposes such as matching a client with a counselor. The FTC said that was a lie.
BetterHelp disclosed consumers' email addresses, IP addresses and health questionnaire information to Facebook, Snapchat, Criteo and Pinterest for advertising purposes, according to the FTC complaint. This is a practice known as data mining.
"For example, the company used consumers' email addresses and the fact that they had previously been in therapy to instruct Facebook to identify similar consumers and target them with advertisements for BetterHelp's counseling service, which helped the company bring in tens of thousands of new paying users and millions of dollars in revenue," the FTC wrote in a statement.
The FTC also accused BetterHelp of misleading the public in 2020 when it falsely denied news reports that it had revealed consumers' data to third parties.
BetterHelp Prohibited From Sharing Users' Mental Health Data
BetterHelp previously purported it was following the Health Insurance Portability and Accountability Act of 1996, a statute that secures and protects health information. The statute is commonly known as HIPAA. However, the FTC said, "no government agency or other third party had reviewed BetterHelp's information practices for compliance with HIPAA, let alone determined that the practices met the requirements of HIPAA."
As part of the settlement, BetterHelp is prohibited from sharing users' information in the future, the FTC complaint outlined. It also requires BetterHelp to contact all consumers who used its services before Jan. 1, 2021, to alert them that their information may have been used or disclosed to a third party.
The complaint was filed with the Federal Register and will be open to public comment until April 13. Consumers who signed up for and paid for BetterHelp services between Aug. 1, 2017, and Dec. 31, 2022, could get a partial refund after the complaint is settled. Consumers can check the FTC's refund page for updates at https://www.ftc.gov/enforcement/refunds.