Bayer to Pay $6.9M Settlement Over Misleading Roundup Claims
Fact Checked
Fact-Checked
Consumernotice.org adheres to the highest ethical standards for content production and distribution. All content is thoroughly researched and verified at each stage of the publication process.
Our writers and editors follow strict guidelines for written and visual content, including vetting all sources and verifying quotes and statistics, to guarantee honesty and integrity in our reporting.
We collaborate with legal and medical experts and consumer safety professionals to further ensure the accuracy of our content.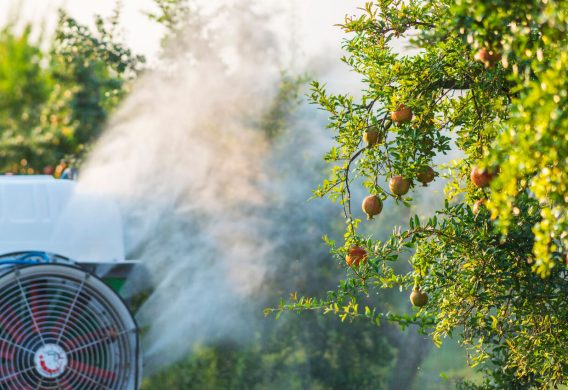 Bayer has agreed to pay a $6.9 million settlement to the state of New York for false advertisements about the safety and nontoxicity of its Roundup weed killer product.
Attorney General Letitia James announced the multimillion-dollar settlement in mid-June, concluding a three-year investigation into the company.
"Pesticides can cause serious harm to the health of our environment, and pose a deadly threat to wildlife, including pollinators and other species vital to agriculture," James said in a statement. "It is essential that pesticide companies — even and especially the most powerful ones — are honest with consumers about the dangers posed by their products so that they can be used responsibly."
Roundup is a popular weed killer in the United States that contains glyphosate as its active ingredient. Scientific studies have shown that some formulations of Roundup could be toxic to wildlife, particularly honeybees and butterflies, as well as fish and other aquatic organisms. 
A 2022 report by The Empire State Native Pollinator Study found that at least 40% and as many as 60% of native New York pollinators were at risk of disappearing, which could threaten future crops and wildflowers statewide, according to the attorney general's office.
The settlement will be used to "prevent, abate, restore, mitigate or control the impacts of toxic pesticides" on pollinators and aquatic species, James' office stated.
False Advertising Investigation
In 2020, the state attorney general's office began investigating whether the maker of Roundup was engaging in false advertising by claiming its product "won't harm anything but weeds" and does "not pose a threat to the health of animal wildlife."
The investigation revealed those claims were not adequately substantiated and violated a 1996 settlement with the state over its advertising of Roundup at the time. 
"Once again, Monsanto and the company's current owner, Bayer, made false and misleading claims about the safety of their products, but we will not allow them to get away with endangering our environment," James said. "My office will continue to protect the health of New York's environment by ensuring our laws are respected and followed."
As part of the settlement, Bayer is required to stop advertising glyphosate-based Roundup as safe and nontoxic. The settlement is only related to the environmental impacts of Roundup products and not the private-party litigation concerning human health.
Bayer did not admit or deny any wrongdoing and told Reuters in a statement that it was "pleased to settle."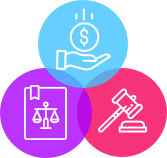 Diagnosed with cancer after using Roundup?
Get your free case review today.
Human Health and Glyphosate
Pharmaceutical giant Bayer AG acquired Roundup's original maker, Monsanto, in 2018. The company is facing thousands of Roundup lawsuits from people who claim the product caused cancer, and the makers knew about the risks and should have warned consumers. As of June 2023, there were 4,193 Roundup lawsuits that remain open in federal multidistrict litigation in California.
International regulators and researchers disagree whether Roundup and other glyphosate-based herbicides increase the risk of cancer. Some studies have linked the ingredient to non-Hodgkin lymphoma.
The World Health Organization's stance is that glyphosate is "probably carcinogenic," according to a 2015 review. Its report stressed that the amount of exposure and the way the chemical gets into the body both play major roles in how it impacts human health.
The U.S. Environmental Protection Agency states there is "no risk of concern to human health" and "no evidence that glyphosate causes cancer in humans."
Bayer maintains that its product is safe.