Baby Formula Cronobacter Bacteria Added to CDC's National Watchlist
Fact Checked
Fact-Checked
Consumernotice.org adheres to the highest ethical standards for content production and distribution. All content is thoroughly researched and verified at each stage of the publication process.
Our writers and editors follow strict guidelines for written and visual content, including vetting all sources and verifying quotes and statistics, to guarantee honesty and integrity in our reporting.
We collaborate with legal and medical experts and consumer safety professionals to further ensure the accuracy of our content.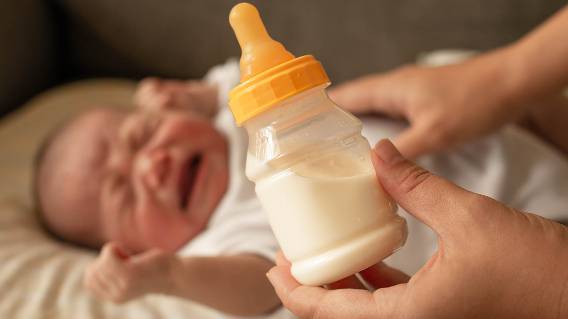 A deadly bacteria that sickened babies and caused a nationwide baby formula shortage in 2022 will now be formally tracked by U.S. health officials.
Cronobacter will be added to a list of 120 infections and diseases on the National Notifiable Diseases Surveillance System, according to the group that advises the Centers for Disease Control and Prevention. 
States will be asked, but not mandated, to notify the CDC about any Cronobacter infections. Only Minnesota and Michigan require mandatory reporting. The change in reporting will take effect in 2024, but states may begin reporting sooner.
Other infections and diseases on the 2023 watchlist include serious conditions like botulism, dengue, malaria, plague, smallpox and tuberculosis.
"Case surveillance is foundational to public health practice. It helps us to understand diseases and their spread and determine appropriate actions to control outbreaks," according to the CDC. "Case surveillance occurs each time public health agencies at the local, state, or national levels collect information about a case or person diagnosed with a disease or condition that poses a serious health threat to Americans."
The Council of State and Territorial Epidemiologists worked closely with CDC experts, the U.S. Food and Drug Administration and the Association of Public Health Laboratories to develop the recommendation. 
Contamination Found at Abbott Plant
CDC records show a 2022 outbreak resulted in the deaths of at least two babies after they consumed baby formula made by Abbott Nutrition in Sturgis, Michigan. Several other infants were sickened.
Abbott Nutrition, the maker of Similac, EleCare and Alimentum baby formulas, recalled seven million pounds of formula that year. Its facilities were shuttered after receiving consumer complaints related to Cronobacter sakazakii and Salmonella Newport contamination. 
FDA officials found contamination and other problems at the plant. That touched off a nationwide infant formula shortage that lasted months and sparked new guidelines, studies and regulation. Both bacteria are harmful and potentially deadly to babies.
New FDA guidance for baby formula manufacturers asks for contamination issues to be reported to the agency, even if the product is destroyed and does not make it to market. 
Necrotizing enterocolitis, a disease that can cause serious intestinal conditions and deaths of infants, also impacted formula-fed babies, but it was unrelated to the contamination at the Abbott plant. Parents have begun filing baby formula lawsuits against the manufacturers.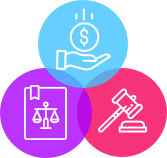 Was your premature baby diagnosed with NEC after being fed Similac or Enfamil baby formula?
Get Your Free Case Review
Cronobacter Poses Deadly Risk to Infants
Cronobacter is a naturally occurring bacteria that can cause serious harm or even death to babies, including bloodstream infections and meningitis. Baby formula is not sterile, and Cronobacter can be found in dry foods such as powdered baby formula, powdered milk, herbal teas and starches. Cronobacter contamination can happen at home or in a processing facility, according to the CDC. 
Contamination at home can occur after the container is opened and a formula lid or scoop touches a contaminated surface, then later touches the formula. Or it can result when the formula is mixed with contaminated water or in a contaminated bottle. In a processing facility, Cronobacter can get in formula if contaminated ingredients are used or if the powder touches a contaminated surface. 
Dr. Julie Haston, who has studied Cronobacter infections at the CDC, told The Associated Press earlier this year that while infections are rare, up to 40% of babies who get sick will die. Haston said the CDC typically receives two to four reports of Cronobacter each year though there are an estimated 18 that occur.
"Because we don't routinely perform surveillance, we don't know the true incidence of infection or the number of deaths per year," Haston said.
So far in 2023, only one case of Cronobacter infection in an infant has been reported to the CDC, an agency spokesman told the AP. An investigation discovered the germ was found in an opened powdered baby formula can in the home, but it was not found in an unopened can at the residence.