Drug Company Files for Bankruptcy, Recalls 70 Human & Pet Drugs
Fact Checked
Fact-Checked
Consumernotice.org adheres to the highest ethical standards for content production and distribution. All content is thoroughly researched and verified at each stage of the publication process.
Our writers and editors follow strict guidelines for written and visual content, including vetting all sources and verifying quotes and statistics, to guarantee honesty and integrity in our reporting.
We collaborate with legal and medical experts and consumer safety professionals to further ensure the accuracy of our content.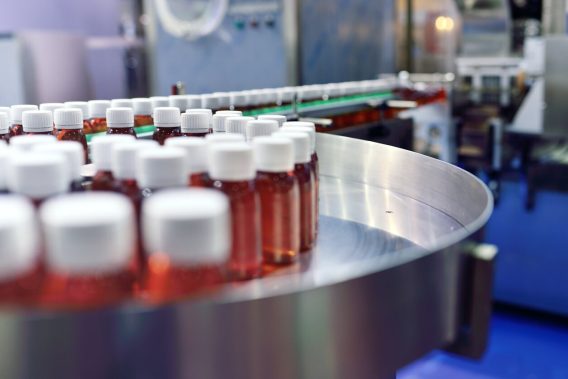 Akorn Operating Company, a maker of human and pet pharmaceuticals, issued a voluntary recall of all 70 of its products in April.
The company filed for bankruptcy and shuttered its operations earlier this year, prompting the recall. Company officials urge consumers to discard all Akorn medicines, including those that have not expired, according to a notice from the U.S. Food and Drug Administration.
There have been no adverse events related to the recall, but because of the closure and discontinuation of its quality program, the company can no longer guarantee the products are safe.
The abrupt February closure of the Decatur, Illinois, company caused a shortage of the asthma drug albuterol used in hospitals, according to the FDA. It did not impact personal use inhalers.
"This shortage only impacts a very specific dosage form of the medication generally used in hospitals, and the FDA has been working closely with manufacturers and others in the supply chain for months to understand, mitigate and prevent or reduce any related impacts," the FDA wrote on Twitter in March. 
"Akorn, the sole manufacturer of the specific product in shortage, has stopped production," according to the FDA. "All other strengths and vial sizes are currently available to meet market demand at hospitals and beyond."
The company's products were distributed nationwide to wholesalers, retailers, manufacturers, medical facilities, repackagers and internet customers.
Some of Akorn's products include:
Inhalants

Injectables

Nasal products

Oral dose cups

Oral liquids and solids

Otic solutions

Topicals
The FDA published the total list of human products and veterinary products. 
Akorn Faced Legal Woes Ahead of Bankruptcy
Akorn has long faced many legal and financial troubles. In 2018, it battled German health care company Fresenius, which wanted to pull away from a $4.3 billion bailout. Fresenius accused Akorn of "blatant fraud at the very top level" of Akorn's executive team. A Delaware judge later sided with Fresenius, which walked away from the deal, according to Fierce Pharma reporting.
In 2019, the FDA reprimanded Akorn, finding issues with its sterile manufacturing plant during an inspection. The following year Akorn declared Chapter 11 bankruptcy and attempted to sell itself. It couldn't find a buyer. Akorn settled claims in September 2022 that it violated the False Claims Act for allegedly causing Medicare to pay for invalid prescription drugs. The case was settled for $7.9 million.
The U.S. Department of Justice claims Akorn sold a generic anti-inflammatory cream, an antihistamine eyedrop and an antihistamine nasal spray, among other products, as prescription medicines, when the FDA had converted the items to over-the-counter drugs.
"Akorn delayed seeking the required OTC conversions for the Akorn Generics, even after learning that the brand-name drugs for each had converted to OTC status. In particular, Akorn delayed the Akorn Generics losing their Rx-only labeling because it believed that continuing to sell each as purportedly Rx-only would be more profitable for the company," the U.S. Department of Justice wrote in a September 2022 press release. 
Later that year, Akorn laid off 240 workers in New Jersey, according to Fierce Pharma. The company tried for over a year to sell but had been "running at a loss for some time," company CEO Douglas Boothe wrote in a February letter to employees announcing the closure.
"Despite the best efforts from all parties and interest from potential buyers, the Company did not receive an appropriate bid that would address outstanding liabilities," Boothe wrote.
Consumers with questions about this recall can contact Akorn at 800-932-5676. If a consumer or their animals experience any issues that may be connected to using these products, a health care provider or veterinarian should be contacted for guidance.