Multibillion-Dollar Settlement Reached In 3M 'Forever Chemicals' Lawsuit
Fact Checked
Fact-Checked
Consumernotice.org adheres to the highest ethical standards for content production and distribution. All content is thoroughly researched and verified at each stage of the publication process.
Our writers and editors follow strict guidelines for written and visual content, including vetting all sources and verifying quotes and statistics, to guarantee honesty and integrity in our reporting.
We collaborate with legal and medical experts and consumer safety professionals to further ensure the accuracy of our content.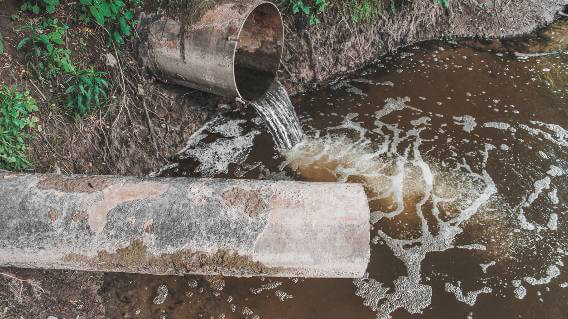 Manufacturing conglomerate 3M has agreed to pay up to $12.5 billion to cities and towns across the country following claims that its manufacturing process tainted drinking water supplies with dangerous chemicals. 
3M said it will pay the settlement over a period of 13 years. The money will be used for nationwide removal and testing for perfluoroalkyl and polyfluoroalkyl substances, known as PFAS, or forever chemicals.
This case is just one of about 4,000 similar PFAS lawsuits 3M faces. The suits claim the company was aware that forever chemicals can cause a number of health problems. Despite the settlement, 3M is not admitting any liability but said it plans to discontinue all manufacturing of forever chemicals by the end of 2025.
PFAS are prevalent in the manufacturing process and in products such as aqueous film forming foam used by firefighters, nonstick cookware, flame-resistant clothing and more. The chemicals have been linked to cancer and other illnesses. Firefighters who became ill after using the firefighting foam on the job have filed AFFF lawsuits.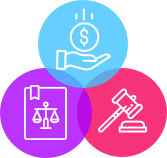 Did you develop cancer or ulcerative colitis after PFAS exposure?
Get your free case review today.
Recent Chemical Company Settlements
3M's settlement comes about three weeks after Chemours, DuPont and Corteva agreed to pay more than $1 billion to settle claims that they contaminated drinking water with toxic substances. The major chemical companies announced in early June they had agreed to the settlement to help remove forever chemicals from drinking water. A fund will be created to help pay for removal of PFAS from public water supplies.
If approved by a judge, the settlement will resolve lawsuits involving water systems that already have detectable levels of PFAS contamination, according to the announcement. Hundreds of communities across the U.S. have sued, claiming products made by the companies contaminated their land and water. Although Chemours, DuPont and Corteva agreed to the settlement, they deny the allegations. 
The announced settlement is "an incredibly important next step in what has been decades of work to try to make sure that the costs of this massive PFAS 'forever chemical' contamination are not borne by the victims but are borne by the companies who caused the problem," Rob Bilott, an environmental lawyer advising plaintiffs in the cases, told The New York Times.
While the money from the Chemours, DuPont and Corteva settlement is intended to be used to remove PFAS from water systems, the U.S. Environmental Protection Agency said it's still uncertain how to do so. 
"EPA's researchers and partners across the country are working hard to answer critical questions about PFAS," including how to remove PFAS from drinking water, the agency said. 
"Researchers are studying the effectiveness of various technologies at removing PFAS from drinking water. This work helps the people who manage water treatment facilities make informed choices about methods or technologies to use. Researchers are also studying the effectiveness of household water filters," the agency said.
In March, the EPA proposed new maximum contaminant level limits for PFAS in drinking water and a requirement that utility companies remove the contaminants.
Health Risks of Toxic Forever Chemicals
PFAS are called forever chemicals because they don't break down and can accumulate in the environment and the human body. The chemicals have been linked to numerous health problems, including: 
Effects on growth, learning and behavior of infants and children

Effects on the immune system

Increased cholesterol levels

Interference with natural hormones

Kidney cancer

Pregnancy-induced hypertension

Reduced chance of pregnancy

Testicular cancer

Thyroid disease

Ulcerative colitis
PFAS have been produced since the 1940s and include about 5,000 chemicals. The health risks and environmental impact of PFAS gained attention when the chemicals were found in drinking water in 2001. Studies have shown that PFAS are found in the blood of people and animals all over the world, according to the EPA. 
How to Limit PFAS Exposure
While exposure can come from contaminated drinking water, consumers can also limit their contact with everyday items that may contain or be made with PFAS. The Environmental Working Group advocacy organization suggests:
Avoid processed and fast foods that may be packaged in PFAS wrappers.

Be wary of stain-repellant clothes and treatment for furniture.

Check labels on personal care products. Avoid those with "PTFE" or "fluoro" ingredients.

Skip microwave popcorn that can have PFAS packaging.

Substitute nonstick cookware for stainless steel or cast-iron pans.
Consumers can check the Environmental Working Group's tap water database to see which contaminants are found in their local drinking water.