US Marshals Service Suffers Security Breach in Ransomware Cyberattack
Fact Checked
Fact-Checked
Consumernotice.org adheres to the highest ethical standards for content production and distribution. All content is thoroughly researched and verified at each stage of the publication process.
Our writers and editors follow strict guidelines for written and visual content, including vetting all sources and verifying quotes and statistics, to guarantee honesty and integrity in our reporting.
We collaborate with legal and medical experts and consumer safety professionals to further ensure the accuracy of our content.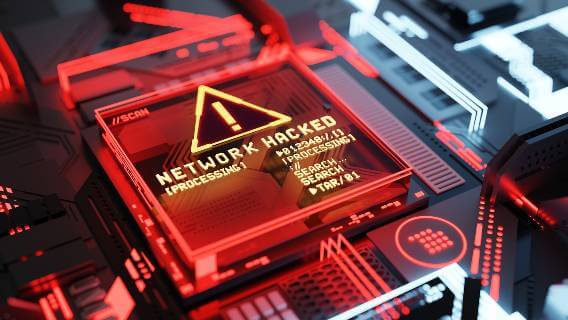 The U.S. Marshals Service came under cyberattack recently when a group of criminals broke into the agency's network, causing a major security data breach, according to news reports.
Sensitive information, including details about those who are being sought by the federal service, was accessed during the breach.
"The affected system contains law enforcement sensitive information, including returns from legal process, administrative information and personally identifiable information pertaining to subjects of USMS investigations, third parties and certain USMS employees," agency spokesperson Drew Wade told NBC News.
The ransomware attack was first discovered on Feb. 17 when officials became aware hackers were exfiltrating sensitive files, according to NPR. 
This "major incident" impacted a "stand-alone" computer system, which was then quickly shut down, the agency said. The Department of Justice is now investigating the incident to determine where the attack originated and the purpose of stealing the information.
Hackers were unable to access information about those who are in the Federal Witness Protection Program, which is also housed in a separate stand-alone network, the Marshals Service said.
Government Agencies Targeted in Cyberattacks
This is not the first time the government agency suffered a cyberattack. In late 2019, hackers accessed a Marshals database containing the personal information of approximately 387,000 then-current and former prisoners, according to ZDNet, a technology news site. Those impacted by the breach were notified by mail.
The New York Times has reported two recent hacking incidents in which other government networks were compromised. 
Russian cybercriminals in 2020 accessed the networks of more than 250 federal agencies and businesses, including the U.S. departments of the Treasury, State, Commerce, Energy and part of the Pentagon.
China-based hackers stole the fingerprints of federal employees in a 2015 cyberattack on government computers. They also accessed the personal information of 21.5 million people who had been subjected to government background checks.
Consumers Urged to Be Vigilant Against Cyberattacks
Ransomware attacks are on the rise and can impact individuals, small businesses and government entities alike, according to the Cybersecurity & Infrastructure Security Agency, a division of the U.S. Department of Homeland Security.
CISA warns that ransomware attacks occur every 11 seconds. Consumers are urged to bolster their own cybersecurity by:
Using strong passwords that are difficult to guess.

Avoiding the use of the same password for multiple sites.

Using passphrases or complex passwords with 15 to 16 characters.

Enabling multifactor authentication when possible. 

Using

password managers

to generate and store passwords.
CISA encourages consumers to be on the lookout for phishing emails that ask for sensitive information. 
Once hackers access a network, they can install malicious software. This type of program will take over a computer or network to steal data. Computer owners are then asked to pay a sum of money or risk losing the data. Federal agencies advise against paying the ransom.
It's unclear what the attackers plan to do with the information stolen from the Marshals Service. 
Ransomware Attacks Remain a Problem
Though ransomware attacks are growing more sophisticated, this type of cybercrime is nothing new. The first ransomware attack occurred in 1989. An early hacker targeted the health care industry, according to Becker's Hospital Review. 
The hacker, who was also an AIDS researcher, distributed 20,000 malware-infected floppy disks to fellow researchers. The disks installed software that later demanded a ransom of $189 to $378 (about $466 to $931 in 2023) for a so-called "software release" to regain control of the infected computer.
As the world moves into an increasingly digital landscape, where everything from family photos and sensitive medical information to financial documents are kept online, cybersecurity is of the utmost importance to consumers.
"Much of your personal information is stored either on your computer, smartphone, tablet or possibly on someone else's system," according to CISA. "Knowing how to protect the information that you have stored is of high importance not just for an individual but for an organization and those in it."