States Sue Chemical Companies Over PFAS 'Forever Chemicals'
Fact Checked
Fact-Checked
Consumernotice.org adheres to the highest ethical standards for content production and distribution. All content is thoroughly researched and verified at each stage of the publication process.
Our writers and editors follow strict guidelines for written and visual content, including vetting all sources and verifying quotes and statistics, to guarantee honesty and integrity in our reporting.
We collaborate with legal and medical experts and consumer safety professionals to further ensure the accuracy of our content.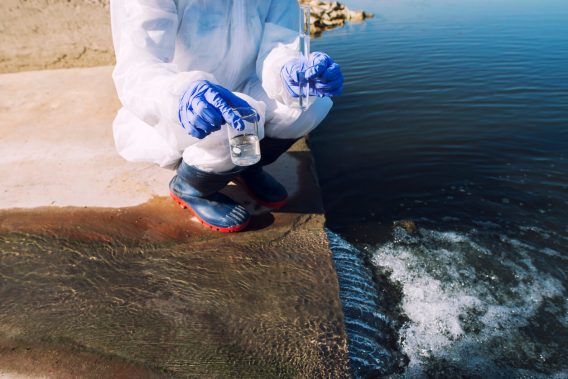 Several states have filed lawsuits against major chemical companies claiming they're causing harm to residents and the environment from perfluoroalkyl and polyfluoroalkyl substances, also known as forever chemicals. 
Maine, Maryland, New Mexico and Rhode Island have all filed litigation against 3M, Dupont and others for creating potentially harmful PFAS chemicals. More than a dozen other states have filed lawsuits over the past several years. 
Three companies accused of making forever chemicals – Chemours, Corteva and DuPont – agreed to a settlement of $1.19 billion in June. They will create a fund that will help pay for the removal of forever chemicals from public drinking water systems across the country. 
3M also reached a deal with municipalities worth up to $12.5 billion to resolve similar claims. That settlement comes only days ahead of its first federal trial over forever chemical pollution claims. That case centers around aqueous film forming foam fire suppressants containing forever chemicals that polluted soil and groundwater in Stuart, Florida. 
Other state settlements include Minnesota, which settled with 3M for $850 million, and Delaware, which settled with DuPont and its spinoff companies for $50 million.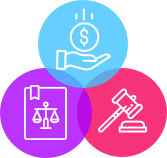 Did you develop cancer or ulcerative colitis after PFAS exposure?
Get your free case review today.
PFAS Associated With Health Risks
According to the U.S. Environmental Protection Agency, even minimal exposure to forever chemicals could pose a serious health risk, including an increased risk of some cancers. PFAS lawsuits claim chemical companies knew how dangerous and long-lasting forever chemicals were, but continued with their operations and profited without making any changes.
Firefighters and others who used firefighting foam containing toxic PFAS and became ill have filed AFFF lawsuits against manufacturers, including 3M and DuPont. 
Forever chemicals can seep into the soil and water supplies. An estimated 64 million people in the U.S. come into contact with the chemicals from contaminated drinking water. They're so common and hard to avoid that nearly everyone in the U.S. is likely to have some level of these toxic chemicals in their bodies.
PFAS have been manufactured since the 1940s, and there are thousands of them. The synthetic chemicals have been used for their nonstick and lubricating properties in popular brands such as Teflon and Scotchgard. The chemicals are also used in food packaging, insulation, fabrics, cleaning agents, cosmetics and other products. 
Forever chemicals are associated with many serious health issues, including: 
Asthma

Cancer

Cardiometabolic disease

Decreased vaccine response

Developmental delays

High cholesterol levels

Immunotoxicity

Kidney damage

Liver effects

Low birth weight

Preeclampsia

Reproductive issues

Thyroid and hormone disruption
Links between forever chemicals and Type 2 diabetes have also been found. Negative health effects also depend on the type of forever chemicals the person may have been exposed to, as well as risk factors like being immunocompromised or having existing health conditions.
Companies, EPA Pledge to Eliminate PFAS
A spokesperson for 3M said the company plans to end the production of forever chemicals by 2025. Many other companies plan on doing the same over the next few years. In 2018, the Chemours company pledged to reduce by 99% the emissions of forever chemicals at all of its manufacturing sites by 2030. 
Dow denies manufacturing forever chemicals and claims the company hasn't been accused of any environmental contamination. DuPont claims it has never manufactured forever chemicals and says the lawsuits are "without merit."
In March 2023, the EPA created a proposal to eliminate forever chemicals from the nation's water supply. If approved, the National Primary Drinking Water Regulations policy would guarantee that utility companies remove or significantly reduce certain forever chemicals from drinking water before they ever reach homes.
This is the first time the agency has proposed regulating these kinds of potentially toxic chemicals that are so widespread in the nation's water supply. The EPA said the new guidelines should save thousands of lives and prevent serious illnesses across the country. A final ruling on the plan is expected by the end of 2023.