Deadly Silicosis Lung Disease Linked to Fabrication of Quartz Countertops
Fact Checked
Fact-Checked
Consumernotice.org adheres to the highest ethical standards for content production and distribution. All content is thoroughly researched and verified at each stage of the publication process.
Our writers and editors follow strict guidelines for written and visual content, including vetting all sources and verifying quotes and statistics, to guarantee honesty and integrity in our reporting.
We collaborate with legal and medical experts and consumer safety professionals to further ensure the accuracy of our content.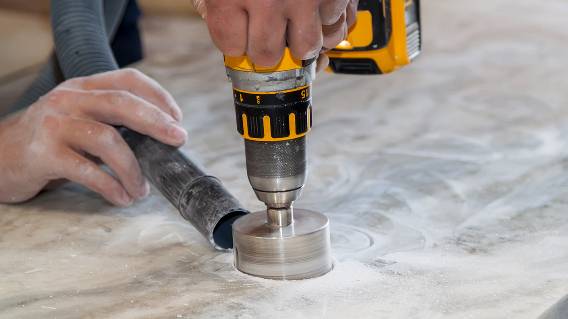 New research has found that workers who fabricate products made with quartz are at risk of developing a potentially deadly lung disease. According to a study published in the journal JAMA Internal Medicine in July, working with quartz poses a risk of silicosis caused by the inhalation of silica dust. 
The study found 52 cases of irreversible lung damage among workers who manufacture quartz slabs for home countertops. Ten of the workers died and three others received lung transplants. 
While quartz is a naturally occurring mineral, the material used for countertops, such as engineered quartz, contains more silica than natural stone like granite. Research estimates that at least 100,000 workers across the country are at risk of developing silicosis or fibrosis because of silica dust exposure.
"It's an incurable disease. There's no treatment for it. You can't get the silica out of anybody's lungs," Arthur Frank, a professor of environmental and occupational health at Drexel University, told NBC News. "Once it's there, it's going to stay there — and the fibrosis can continue to occur, even if you don't get any more exposure."
Workers who were exposed to unsafe levels of silica dust and developed silicosis or other illnesses have filed silicosis lawsuits against manufacturers and employers.
"This is something that we've had, if you will, flashing warning lights about for some time," David Goldsmith, an occupational and environmental epidemiologist at George Washington University, told NPR.
Silica Dust Dangers
The recent study was conducted in California and found that occupational exposure there occurred mainly in young Latino immigrant men. "Silicosis associated with inhalation of respirable crystalline silica among engineered stone countertop fabrication workers is an emerging health concern," researchers stated.
Countertops made from quartz are just one of the many everyday products that can create silica dust during manufacturing. Other products include: 
Bricks

Ceramics

Clay

Cleansers and other skin care products

Concrete

Construction materials

Glass

Granite

Plaster

Rocks

Sand

Soil
Most people are exposed to some level of silica dust in their everyday lives, and low levels of silica aren't harmful. Experts say homeowners who have these materials in their homes are also at a very low risk. The main concern is for those who are repeatedly exposed to silica dust during manufacturing. 
Silica dust can cause several serious health problems, including lung cancer, silicosis, bronchitis, COPD, emphysema and kidney disease. Those who work with materials that contain silica dust should take precautions. 
"Good ventilation, industrial grade N95 respirator masks, good goggles to protect eyes, [and] frequent breaks with ventilation of the grinding area," Dr. David Center of Boston University told Boston.com. "Both acute and chronic silicosis can progress to respiratory failure and death. It is a miserable way to die."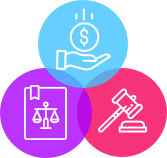 Were you or a loved one exposed to silica and diagnosed with serious health problems?
Get your free case review today.
Push for New Regulations
California leaders are advocating for new measures to protect those who create kitchen and bathroom countertops. The state Occupational Safety & Health Standards Board recently voted to expedite new regulations to prevent workers from breathing in dust containing high silica content. The decision was made after California safety officials examined the countertop industry in 2019 and 2020 and found about 72% of fabrication shops weren't in compliance with the silica standards.
A spokesperson for Cal/OSHA told National Public Radio that plans are in the works to create an emergency temporary standard proposal later this year. The Los Angeles County Board of Supervisors is also considering a full ban of quartz for countertops. 
The problem isn't confined to only California. A 39-year-old in Florida was recently diagnosed with lung problems after being exposed to silica through the cutting of quartz to make countertops.