Study Finds Link Between PFAS Firefighting Foam and Testicular Cancer
Fact Checked
Fact-Checked
Consumernotice.org adheres to the highest ethical standards for content production and distribution. All content is thoroughly researched and verified at each stage of the publication process.
Our writers and editors follow strict guidelines for written and visual content, including vetting all sources and verifying quotes and statistics, to guarantee honesty and integrity in our reporting.
We collaborate with legal and medical experts and consumer safety professionals to further ensure the accuracy of our content.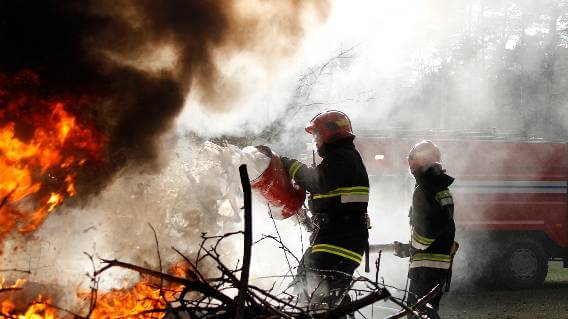 A new federal study by the National Cancer Institute and the Uniformed Services University of the Health Sciences shows a direct connection between toxic "forever chemicals" and testicular cancer among men in the military. 
Researchers found the link by studying the blood of thousands of U.S. Air Force personnel who also worked as firefighters. This group had elevated levels of toxic chemicals in their blood caused by the use of common fire firefighting foams, resulting in a higher chance of developing testicular cancer.
Aqueous film forming foam, or AFFF, used to fight fires can contain PFAS chemicals that can cause cancer. These per- and polyfluoroalkyl substances are also known as forever chemicals because they don't break down. The group of human-made chemicals can accumulate in the environment and in the human body, causing serious health problems.
"We were told that [the foam] was just soap and water, completely harmless," retired Air Force firefighter Kevin Ferrara told KFF Health News. "We were completely slathered in the foam — hands, mouth, eyes. It looked just like if you were going to fill up your sink with dish soap." 
PFAS Cancer Study
Researchers studied the blood data of Air Force personnel from the Department of Defense Serum Repository. They analyzed 530 cases and an equal number of control cases, along with a second sample collected four years later. Those men with testicular cancer had higher levels of forever chemicals in their bloodstreams than those who hadn't been diagnosed with cancer.
Similar past studies have shown that firefighters in the military and civilians alike are diagnosed with testicular cancer at a higher rate compared to others. This new study is the first time a direct association was made between PFAS and testicular cancer, however. 
"To my knowledge this is the first study to measure PFAS levels in the U.S. military population and to investigate associations with a cancer endpoint in this population, so that brings new evidence to the table," study co-author Mark Purdue told USA Today.
The study was recently published in the journal Environmental Health Perspectives. Researchers say more investigation is needed to measure PFAS levels in the blood of people in other occupations and other branches of the military. For now the Department of Veterans Affairs does not recommend blood testing for PFAS.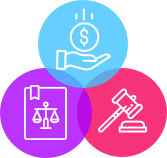 Diagnosed with cancer or ulcerative colitis after exposure to PFAS forever chemicals?
You may be eligible for compensation.
PFAS Health Impacts and Lawsuits
Forever chemicals can accumulate inside the body over a long period of time. Most people already have forever chemicals in their blood because of PFAS exposure from food, soil and water. A study published in August by the U.S. Geological Survey found that half of all tap water across the country contains forever chemicals. The use of a water filter rated for PFAS can help reduce exposure. 
PFAS can be found in several commercial products, including nonstick cookware, paints, stain-resistant fabrics, some cosmetics, fast-food packaging and firefighting foams. In total, there are more than 12,000 types of PFAS. Potential health effects associated with PFAS include cancer, decreased fertility, high cholesterol, hormone suppression, thyroid disease, liver damage and ulcerative colitis. 
Thousands of PFAS lawsuits resulting in billions of dollars in settlements have revolved around contamination. Earlier this year, 3M agreed to pay up to $12.5 billion to cities and towns across the U.S. after claims that the company's manufacturing process tainted drinking water with chemicals. 
Chemours, DuPont and Corteva also recently agreed to pay more than a billion dollars to settle claims they contaminated drinking water supplies. Both funds will be used to help with the removal of PFAS from public water supplies.