J&J Faces Benzene Sunscreen Class Action in Florida
Fact Checked
Fact-Checked
Consumernotice.org adheres to the highest ethical standards for content production and distribution. All content is thoroughly researched and verified at each stage of the publication process.
Our writers and editors follow strict guidelines for written and visual content, including vetting all sources and verifying quotes and statistics, to guarantee honesty and integrity in our reporting.
We collaborate with legal and medical experts and consumer safety professionals to further ensure the accuracy of our content.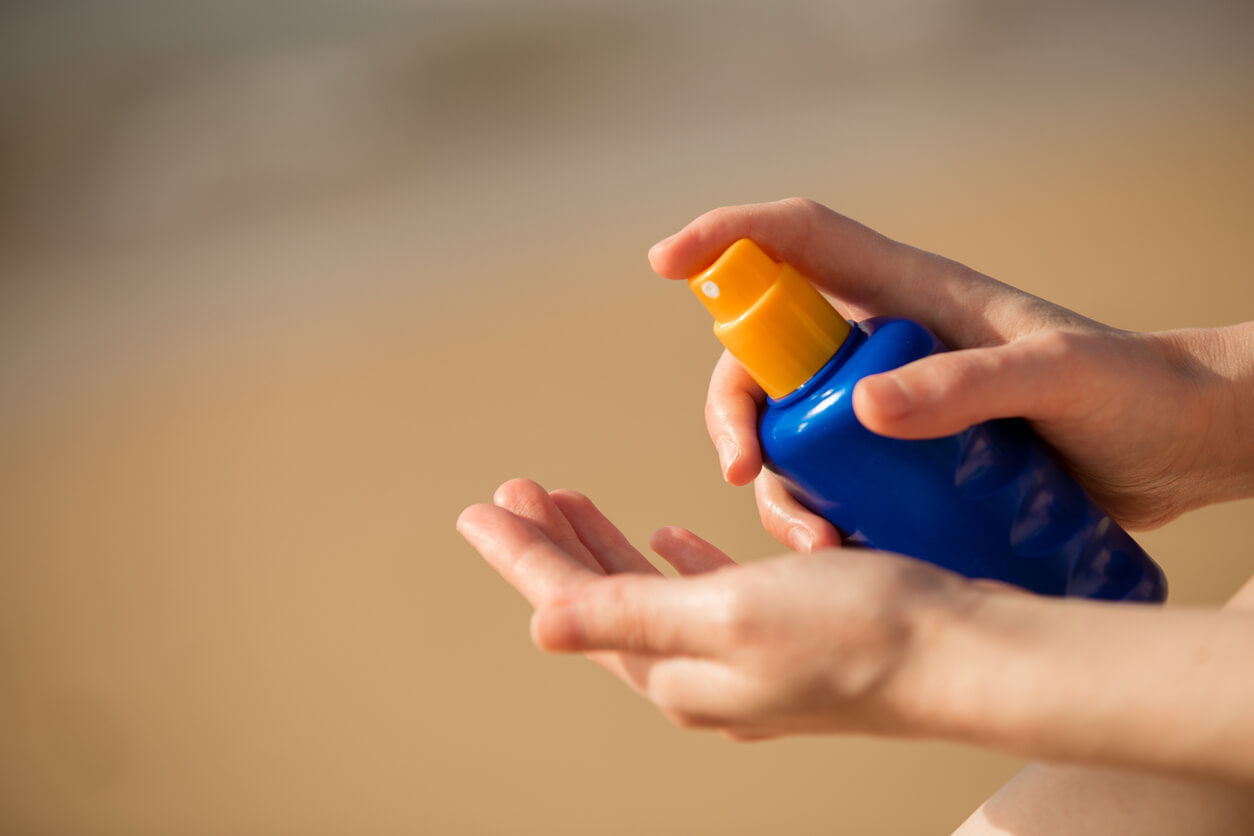 Johnson & Johnson faces another class action lawsuit claiming some of the company's popular sunscreens contain "dangerous and unacceptable" levels of the known carcinogen, benzene.
Plaintiffs Christine Goodwin and Christina T. Geloso filed the latest benzene lawsuit in the Southern District of Florida in September 2021. Goodwin and Geloso's complaint claims J&J's Aveeno and Neutrogena sunscreen products didn't warn consumers that they contained benzene.
Goodwin and Geloso seek refunds for the purchase price of the products on behalf of themselves and other consumers.
J&J markets its Aveeno and Neutrogena sunscreen products as safe and healthy, but "the presence of benzene has rendered the Products adulterated, misbranded, and unlawful for sale," the plaintiffs said in their lawsuit.
In July 2021, J&J issued recalls for five of its aerosol products: Aveeno Protect + Refresh aerosol sunscreen, Neutrogena Invisible Daily defense aerosol sunscreen, Neutrogena Beach Defense aerosol sunscreen, Neutrogena Cool Dry Sport aerosol sunscreen and Neutrogena Ultra Sheer aerosol sunscreen.
In May 2021, the online pharmacy Valisure filed a citizen's petition and revealed that it detected benzene in other J&J sun care products that haven't been recalled. Goodwin and Geloso's lawsuit said J&J waited two months to recall some of the problematic products.
According to the World Health Organization's International Agency for Research on Cancer (IARC), benzene is a human carcinogen. Evidence shows it causes acute myeloid leukemia (AML). Other studies have linked benzene to acute lymphocytic leukemia (ALL), chronic lymphocytic leukemia (CLL), multiple myeloma and non-Hodgkin lymphoma.
Despite knowledge of benzene contamination, sunscreen lawsuits claim J&J continues to sell contaminated products and mislead consumers about their safety.
"To date, JJCI has not explained why or how benzene is present in the Products, or whether [Johnson & Johnson] conducted testing that could and should have detected benzene," Goodwin and Geloso's class action lawsuit claims.
Similar class action lawsuits have been filed against J&J on behalf of consumers in other states. In addition to class actions seeking refunds, other consumers have filed sunscreen lawsuits seeking compensation claiming they developed cancer after using J&J's sunscreen products.
In October 2021, a judicial panel consolidated all J&J sunscreen lawsuits into multidistrict litigation (MDL) in Florida. J&J now faces at least 16 class actions estimated to contain "tens of thousands" of claimants, Reuters reported.