Fisher-Price Infant, Toddler Rockers Linked to 13 Deaths
Fact Checked
Fact-Checked
Consumernotice.org adheres to the highest ethical standards for content production and distribution. All content is thoroughly researched and verified at each stage of the publication process.
Our writers and editors follow strict guidelines for written and visual content, including vetting all sources and verifying quotes and statistics, to guarantee honesty and integrity in our reporting.
We collaborate with legal and medical experts and consumer safety professionals to further ensure the accuracy of our content.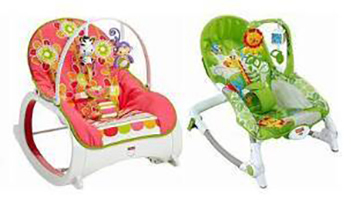 At least 13 infants have died in Fisher-Price Infant-to-Toddler Rockers and Newborn-to-Toddler Rockers, the U.S. Consumer Product Safety Commission has warned.
The deaths occurred between 2009 and 2021. CPSC is currently investigating. 
Several similar incidents occurred when infants fell asleep and died in loungers and sleepers, including the Fisher-Price Rock 'n Play. In 2019, the company recalled 4.7 million Rock 'n Play sleepers after CPSC warned infants could die after rolling onto their stomachs and sides. 
"Just three years ago, this agency oversaw the recall of the Fisher-Price Rock 'n Play after a staggering number of infant deaths. Tragically, we now grieve 13 more infant deaths in Fisher-Price Rockers," Richard Trumka, a CPSC commissioner, said in a statement. 
Fisher-Price has sold more than 17 million rockers since the 1990s, and has not issued a recall for these rockers. 
'Gag Rule' Prevented CPSC from Warning the Public Sooner
"When CPSC needs to warn the public about a pattern of death and injury tied to a product, it should be able to quickly issue that warning to prevent further loss of life," Trumka said. "Instead, a gag rule blocks us from doing so without first seeking permission from the product's maker." 
Trumka said the gag rule delayed CPSC's notification to the public by two months, and that Congress needs to repeal the rule to allow the agency to issue timely warnings. 
CPSC has been warning parents about the dangers of rockers and incline sleepers for years. 
Deaths and recalls have led parents to file Fisher-Price Rock 'n Play lawsuits that claim the rocker is "defective and dangerous, causing injury and death by asphyxia to babies who sat or slept in it." 
Similarly, the Boppy Company faces several Boppy Newborn Lounger lawsuits because several babies suffocated while using the product.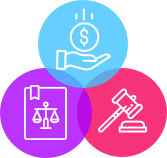 Did your infant get seriously injured or die while using a Boppy Newborn Lounger?
Get your free case review today.
Safe Sleep for Babies Act May Ban Rockers
In 2022, Congress passed the Safe Sleep for Babies Act of 2021, which bans inclined infant sleepers and crib bumpers. CPSC will be scrutinizing the Fisher-Price Infant-to-Toddler Rocker and other products to determine if they fall under the ban. 
"No inclined product, made by Fisher-Price or any other company, is safe for infant sleep. Only a firm, flat surface is safe," Trumka stressed. 
In the meantime, CPSC reminds parents and caregivers to report all incidents related to the rocker at saferproducts.gov. 
Image: Courtesy of Consumer Product Safety Commission