FDA Warns Hundreds of Dogs' Deaths and Illnesses Linked to Contaminated Pet Food
Fact Checked
Fact-Checked
Consumernotice.org adheres to the highest ethical standards for content production and distribution. All content is thoroughly researched and verified at each stage of the publication process.
Our writers and editors follow strict guidelines for written and visual content, including vetting all sources and verifying quotes and statistics, to guarantee honesty and integrity in our reporting.
We collaborate with legal and medical experts and consumer safety professionals to further ensure the accuracy of our content.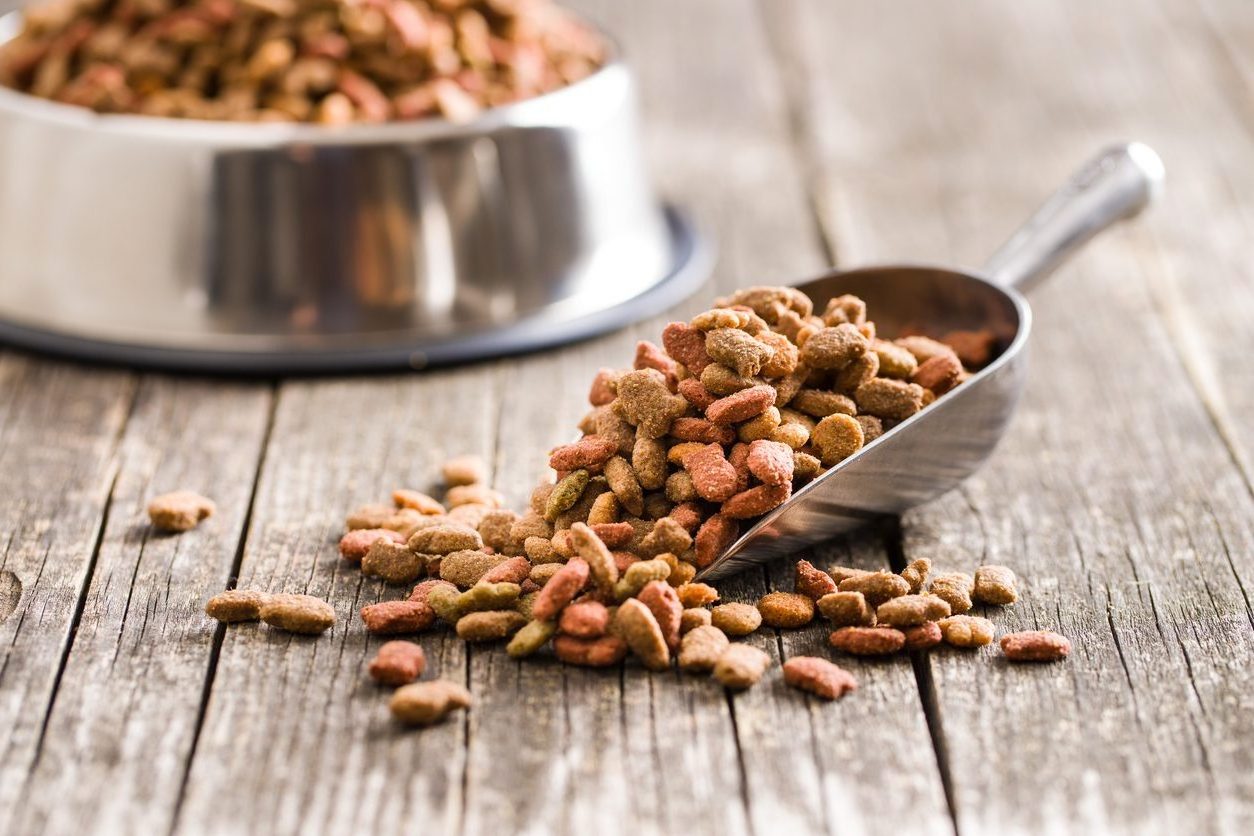 The U.S. Food and Drug Administration announced it sent a warning letter to an Indiana-based pet food maker on Aug. 17, 2021, saying the brand's foods contained toxins linked to more than 350 pet deaths and illnesses.
"We are issuing this corporate-wide warning letter because inspections of Midwestern Pet Foods, Inc.'s manufacturing plants revealed evidence of violations, which were shared across multiple plants and were associated with the illness or death of hundreds of pets who had eaten the company's dry dog food. Samples of dog food were found to contain high levels of aflatoxin," Steven M. Solomon, director of the FDA's Center for Veterinary Medicine, said in a statement.
In December 2020, Midwestern issued a recall of certain lots of its Sportmix pet food for dogs and cats after reports that at least 28 dogs died and eight got sick. The FDA's safe aflatoxin limit is 20 parts per billion, but Missouri Department of Agriculture tests following the recall found levels as high as 558 ppb in Midwestern's Sportmix High Energy Dog Food.
Midwestern expanded the recall to include more of their brands in January 2021.
"As of August 9, the FDA is aware of more than 130 pet deaths and more than 220 pet illnesses that may be linked to eating brands of pet food manufactured by Midwestern," the FDA said.
The agency is continuing to follow up on suspected cases of aflatoxin poisoning and warns the public that there may still be potentially fatal levels of aflatoxins in Midwestern products still in pet owners' homes, on store shelves or online.
Recalled aflatoxin products include:
Sportmix Energy Plus
Sportmix Premium High Energy
Sportmix Original Cat
Pro Pac Adult Mini Chunk
Pro Pac Performance Puppy
Splash Fat Cat 32%
Nunn Better Maintenance
Sportmix Stamina
Sportmix Bite Size
Sportmix Premium Puppy
What Are Aflatoxins?
Aflatoxins are toxins from mold that can grow on grains — such as corn — often used to make pet food. Unlike people, pets are highly susceptible to aflatoxins because they usually eat the same food and the toxins can build up over time.
Symptoms of aflatoxin poisoning in pets include: Loss of appetite, sluggishness, yellow tint of the gums, eyes or skin from liver damage (jaundice), vomiting and diarrhea. For some pets, aflatoxin poisoning may lead to permanent liver damage or death.
The FDA urges pet owners to contact their vet if pets show signs of being sick, but not all pets with liver damage will show symptoms.
FDA Inspection Finds 'Significant Violations'
The FDA inspected four Midwestern plants after the recalls, and the inspections "revealed evidence of significant violations."
"The preventive control you established to control the aflatoxin hazard at your facilities was not properly implemented and therefore was ineffective at significantly minimizing or preventing the hazard of aflatoxin and did not provide assurance that the pet food manufactured at your facility will not be adulterated," the FDA told Midwestern in a warning letter dated Aug. 17, 2021.
In May 2021, the company told the FDA that it standardized its aflatoxin testing in all plants for incoming rice, corn, wheat, barley and oats. However, as of Aug. 2021, the company had not submitted proof of this to the FDA.
In addition to aflatoxin contamination, Midwestern also initiated recalls in March 2021 for several brands because of salmonella contamination. These brands include: CanineX, Earthborn Holistic, Venture, Unrefined, Sportmix Wholesomes, Pro Pac, Pro Pac Ultimates, Sportstrail, Sportmix and Meridian.
In its warning letter, the FDA told the company that it was responsible for determining the cause of the violations and preventing their recurrence.
"Failure to adequately address this matter may lead to legal action, including without limitation, seizure, and injunction," the agency said.