FDA Waited Months Before Recalling Tainted Baby Formula
Fact Checked
Fact-Checked
Consumernotice.org adheres to the highest ethical standards for content production and distribution. All content is thoroughly researched and verified at each stage of the publication process.
Our writers and editors follow strict guidelines for written and visual content, including vetting all sources and verifying quotes and statistics, to guarantee honesty and integrity in our reporting.
We collaborate with legal and medical experts and consumer safety professionals to further ensure the accuracy of our content.
The U.S. Food and Drug Administration knew some baby formula from a major American manufacturer had tested positive for deadly bacteria, but it was months before a recall was issued, according to a report by Politico.
In February, formula maker Reckitt recalled 145,000 cans of Enfamil ProSobee Simply Plant-Based Infant Formula over the "possibility of cross-contamination with Cronobacter sakazakii." That same deadly bacteria forced recalls in 2022 and caused a baby formula shortage crisis. 
The FDA confirmed to Politico it had known about the positive Cronobacter test results at Reckitt since November, months before the recall. A batch of Reckitt's formula made at its Zeeland, Michigan, plant tested positive for Cronobacter during an internal analysis in early September. That batch was destroyed, and the equipment was cleaned. But not enough was done to prevent possible future contamination.
It was later determined that Reckitt's equipment wasn't cleaned thoroughly enough after the positive batch, according to the Politico report. Two more subsequent batches produced following the contamination were ultimately recalled five months after hitting shelves in the U.S., Guam and Puerto Rico, Politico reported.
The dangerous Cronobacter sakazakii bacteria is related to germs that can cause meningitis and necrotizing enterocolitis in infants. It is found in dry foods such as powdered infant formula, herbal teas, powdered milk and starches, according to the Centers for Disease Control and Prevention.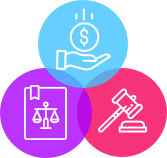 Was your premature baby diagnosed with NEC after being fed Similac or Enfamil baby formula?
Get Your Free Case Review
Numerous Baby Formula Lawsuits Follow Recalls 
Since 2022, there have been a number of recalls of infant formula due to Cronobacter contamination. Last summer, there was a nationwide baby formula shortage after a large manufacturing plant in Michigan closed and a massive recall was issued.
Abbott Nutrition, maker of Similac, EleCare and Alimentum baby formulas, closed its Sturgis, Michigan, plant after four babies contracted Cronobacter sakazakii infections and another was infected with Salmonella Newport. Two babies died. 
Parents have begun filing baby formula lawsuits against the makers. 
Critics say FDA officials should be acting faster to protect American infants. Mitzi Baum, CEO of STOP Foodborne Illness, a group that advocates on behalf of victims of outbreaks, told Politico the timeline from positive test to recall is too long.
"FDA continues to be reactive," Baum told Politico. "It's the internal processes that have not been fixed, if this is happening again."
FDA Issues Letter to Baby Formula Makers
Last month the FDA penned a letter to powdered infant formula makers with information on how to help prevent future Cronobacter contamination. It asked the makers to reevaluate their production systems, ensure full compliance with regulations and quality control, and to ensure the agency is notified if formulas are misbranded or contaminated after being distributed.
It further asked for manufacturers to notify the FDA if product samples tested positive for Cronobacter or salmonella, even if the lots are not distributed.
After last year's inspections, the FDA listed five areas of concern at formula manufacturing facilities that can be improved for safety:
Controlling water in dry production areas. 

Identifying all relevant biological hazards.

Implementing appropriate corrective actions following the isolation of a pathogen from an environmental sample or a product sample. 

Implementing effective supply-chain controls for biological hazards.

Verifying the effectiveness of controls through environmental monitoring.
"FDA is sharing this information with you with the expectation that you will act to mitigate potential food safety risks in powdered infant formula in accordance with FDA regulations while further striving to improve operations, especially given the critical nature of these products," the letter stated.