Roundup Class-Action Cancer Lawsuit Begins in Australia
Fact Checked
Fact-Checked
Consumernotice.org adheres to the highest ethical standards for content production and distribution. All content is thoroughly researched and verified at each stage of the publication process.
Our writers and editors follow strict guidelines for written and visual content, including vetting all sources and verifying quotes and statistics, to guarantee honesty and integrity in our reporting.
We collaborate with legal and medical experts and consumer safety professionals to further ensure the accuracy of our content.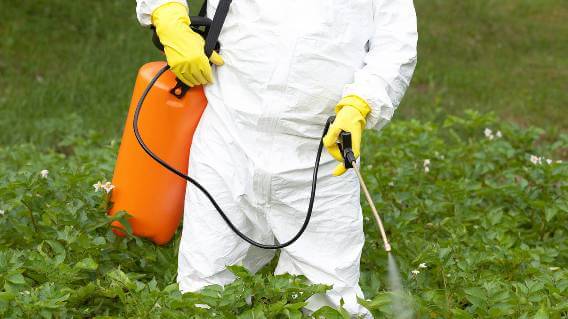 A landmark class-action case over the safety of the herbicide Roundup has begun in federal court in Australia, with more than 800 Australians claiming the product caused their non-Hodgkin lymphoma. 
During the nine-week trial, expert witnesses are expected to talk about Roundup's key ingredient, glyphosate, and its potential for harm. The majority of the plaintiffs in this case were exposed to Roundup while working in the agricultural sector, but some only used the product around their homes. 
The case's lead plaintiff, Kelvin McNickle, was diagnosed with non-Hodgkin lymphoma in May 2018. He used Roundup on weeds for more than 20 years at his family's vegetation management business. After being in remission since 2019, McNickle was diagnosed with the cancer for a second time in 2023.
The weed killer's manufacturer, Monsanto, was acquired by global pharmaceutical company Bayer in 2018. Bayer continues to insist the product is safe. A recent statement by the company said that an "extensive body of science confirms that glyphosate is safe when used as directed and is not carcinogenic."
Andrew Watson, the lawyer heading up the class-action lawsuit, told the Australian Broadcasting Corporation that Monsanto and Bayer "have behaved like many multi-nationals confronted with this situation. 
"They've done everything they can to disparage … the science which shows that their product is a harmful product to human health and they've done everything they can to put profit before people," Watson said.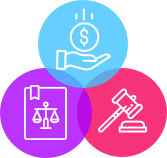 Diagnosed with cancer after using Roundup?
Get your free case review today.
Lawsuits and Settlements
Roundup has been at the center of thousands of lawsuits that claim the product causes cancer. As of July 2023, there were more than 4,200 Roundup lawsuits pending in multidistrict litigation in California. Multimillion-dollar verdicts have been awarded to people claiming Roundup caused their cancer, including a $2 billion payout in May 2019. Bayer has offered $10.9 billion to settle the majority of the cancer lawsuits. Lawsuits are still being filed and future Roundup settlements are possible.
The active ingredient in Roundup is glyphosate, which has been linked to an increased risk of non-Hodgkin lymphoma. According to reporting in The Guardian, lawyer Andrew Clements KC told the court that other surface-active agents that help weeds absorb the herbicide make it easier for it to enter a person's bloodstream through the skin.
"Mr. McNickle contends that any use of, or exposure to, Roundup Herbicide and Roundup Biactive increases an individual's risk of developing NHL [non-Hodgkin lymphoma] and could cause an individual to develop NHL," Clements told the court. "The greater the duration and/or intensity of exposure of Roundup Herbicide and Roundup Biactive, the greater the increase in the exposed individual's risk of developing NHL."
Glyphosate Exposure Risks
Research has shown that prolonged exposure and high levels of glyphosate are linked to an increased risk of certain cancers. After more than a thousand studies, the World Health Organization's International Agency for Research on Cancer defined glyphosate as "probably carcinogenic to humans." But the U.S. Environmental Protection Agency maintains glyphosate isn't likely to pose a risk to humans if used as recommended. Glyphosate is also known to contaminate some food products. 
Symptoms of glyphosate exposure can present immediately and range from moderate to severe. Those exposed to Roundup may experience the following: 
Asthma

Burning in the mouth and throat

Diarrhea

Eye irritation

Increased saliva

Nausea

Respiratory irritation

Skin irritation

Vomiting
Inhalation and ingestion are the main ways that Roundup can cause health problems. Ingesting large amounts of Roundup's main ingredient, glyphosate, can be deadly.