Union Flags Cancer Risk from PFAS in Firefighter Gear
Fact Checked
Fact-Checked
Consumernotice.org adheres to the highest ethical standards for content production and distribution. All content is thoroughly researched and verified at each stage of the publication process.
Our writers and editors follow strict guidelines for written and visual content, including vetting all sources and verifying quotes and statistics, to guarantee honesty and integrity in our reporting.
We collaborate with legal and medical experts and consumer safety professionals to further ensure the accuracy of our content.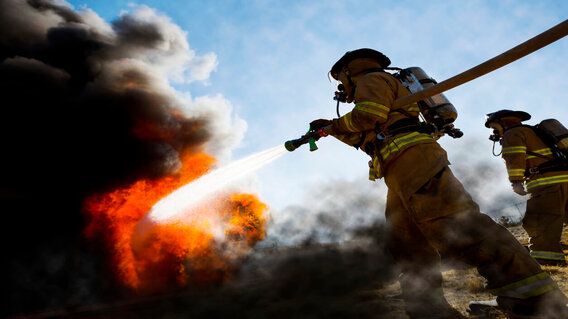 On Aug. 23, the International Association of Fire Fighters and the Metropolitan Fire Chiefs Association (Metro Chiefs) advised members to wear turnout protective gear only when necessary. The associations warned members that their protective gear contains cancer-causing chemicals known as PFAS.
"It is essential that unnecessary carcinogens are eliminated or mitigated until we can find gear that poses no health risks to our firefighters," Dr. Danny Whu, the union's chief medical officer told NBC News. 
These man-made chemicals – per- and polyfluoroalkyl substances – are known as "forever chemicals" because they're nearly impossible to break down. This resiliency has historically made them ideal compounds in protective clothing that resists heat.  
About 5,000 different chemicals make up PFAS. They are linked to an increased risk of liver, kidney and testicular cancer, as well as ulcerative colitis, thyroid disease, high cholesterol and low birth weight.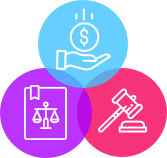 Did you develop cancer or ulcerative colitis after PFAS exposure?
Get your free case review today.
Limiting Exposure to PFAS in Turnout Gear
The IAFF and Metro Chiefs additionally recommended that firefighters seal their gear in a protective container during transport and thoroughly wash their hands after touching it. Firefighters were advised  to avoid bringing the gear into firehouse living quarters. 
Firefighters may be especially susceptible to PFAS in clothing because the gear may be worn for long periods while they're exposed to high heat. 
Turnout gear manufacturer 3M issued a statement to NBC claiming: "Global health agencies and researchers acknowledge the limited nature of evidence indicating that PFAS cause harmful effects for specific health endpoints."  
Firefighters also encounter PFAS in foam used to fight fires that are hard to put out. However, some fire departments now use PFAS-free alternatives to the toxic foam.  
Firefighting Classified as a Carcinogenic Occupation
In July 2022, the International Agency for Research on Cancer reclassified firefighting as a carcinogenic occupation. Research leading up to the decision found firefighters had a 58% higher risk than the general population of developing mesothelioma. A rare cancer, mesothelioma's primary cause is asbestos exposure. 
According to a 2021 report from the Fire Department of New York World Trade Center Health Program, 3,097 FDNY members had at least one cancer diagnosis related to 9/11 dust exposure. Hundreds were diagnosed with more than one cancer.  
About 40% of FDNY members now suffer from upper or lower respiratory complications following exposure to asbestos and other toxic materials at Ground Zero, the report said. 
Firefighters encounter asbestos regularly when responding to fires and emergencies in older buildings. It's also a concern when they're among the first responders after natural disasters damage buildings containing asbestos.
Firefighters face a 9% higher risk of developing cancer than the general population, as well as a 14% higher risk of dying from cancer, according to a 2017 study by the National Institute for Occupational Safety and Health.
"The health and welfare of our firefighters remains the top priority of the Metro Chiefs," said Chief Robert Rocha, president of the Metro Chiefs, in a statement. "In conjunction with the removal of PFAS from Personal Protective Equipment, we encourage all fire service organizations and firefighters to take the appropriate precautions to reduce and eliminate cancer in the fire service."