Camp Lejeune Justice Act Enables Water Contamination Lawsuits
Fact Checked
Fact-Checked
Consumernotice.org adheres to the highest ethical standards for content production and distribution. All content is thoroughly researched and verified at each stage of the publication process.
Our writers and editors follow strict guidelines for written and visual content, including vetting all sources and verifying quotes and statistics, to guarantee honesty and integrity in our reporting.
We collaborate with legal and medical experts and consumer safety professionals to further ensure the accuracy of our content.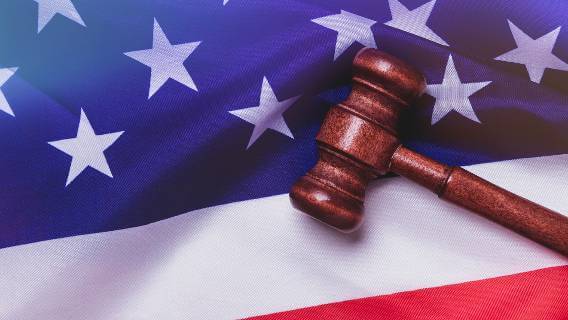 Recent passage of the Camp Lejeune Justice Act has made it easier for those harmed by contaminated water at the Marine Corps base to be compensated by the federal government. 
The Camp Lejeune Justice Act, which involves the sprawling, historic military base in Jacksonville, North Carolina, is designed primarily to help veterans, their families and nearby civilians who were exposed to toxic chemicals while living there.
This legislation allows individuals to bring legal claims against the federal government for potentially exposing an estimated 900,000 people – from 1953 to 1987 – to the worst contamination of a public water system in American history. The Camp Lejeune water contamination led to a variety of cancers and myriad other health-related issues. 
Under this new law, individuals will now have a lowered burden of proof that they were harmed, making it easier to show their health issue or injury was related to the toxic drinking water.
The Camp Lejeune Justice Act was part of the broader Honoring Our PACT Act, which involved an unprecedented expansion of health care benefits and more inclusive disability compensation for veterans.  
"This landmark legislation seeks to redress mistakes made in the past, and it's admirable that the United States of America is stepping up in a bipartisan manner to do the right thing," New York City attorney Daniel Wasserberg told Consumer Notice. "It was great to see Americans come together and get behind something like this."
Before the bill was passed, the Congressional Budget Office estimated the cost at $7 billion to compensate those affected by the water contamination at Camp Lejeune.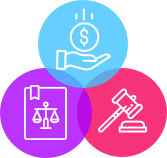 Diagnosed with cancer or another serious disease after exposure to water at Camp Lejeune?
You may be eligible for compensation.
Administrative Claims Must Precede Civil Lawsuits
To start the process, a person must submit an administrative claim to the judge advocate general of the Department of the Navy before filing a civil lawsuit. 
That claim must include:
Details about use and exposure to the toxic water.

Dates of employment or residence at Camp Lejeune.

Medical treatment and outcome.

Dates of diagnosis with health condition or disease.

Impact on one's life, including mental health and economic conditions.

A financial compensation request.
Anyone who lived or worked for a minimum of 30 days at Camp Lejeune between Aug. 1, 1953, and Dec. 31, 1987, is eligible to file a claim.
The agency will have six months to accept or deny the claim. Only then can a federal lawsuit be filed in the U.S. District Court for the Eastern District of North Carolina. There will be no class-action lawsuits filed, only individual tort lawsuits. 
Critical to the process is being able to present medical records to prove that a specific injury was diagnosed and that it could have been caused by the water contamination at Camp Lejeune.
"I think it's important for people to understand that they really do need an attorney, from the inception of the case, to help them understand the nature and value of the claim," said Wasserberg, who has worked closely with veterans on various issues. "You don't want to make a mistake early that hurts your case."
Legal experts say some plaintiffs who file Camp Lejeune lawsuits may receive substantial compensation.
Camp Lejeune Justice Act Overrides State Law
Not only did this latest bill preclude the federal government from asserting immunity in response to litigation, it also eliminated a long-standing North Carolina state law that prohibited the filing of claims after more than 10 years. President Joe Biden signed it into law on Aug. 10. Potential claimants have just two years from the day it was signed to file a claim.
A decade ago, more than 800 lawsuits were filed under the Federal Tort Claims Act, alleging the toxic water at Camp Lejeune had harmed plaintiffs. They were eventually consolidated into a class-action lawsuit, but all cases were dismissed because they exceeded the 10-year rule.
There are expected to be a wide range of health issues in the cases to be decided. The Centers for Disease Control and Prevention has linked the contaminants found at Camp Lejeune to bladder cancer, liver cancer, kidney cancer, non-Hodgkin lymphoma, adult leukemia and Parkinson's disease, among many others.
"I would advise people to proceed now, to not wait, because the system is going to be filled with claims," Wasserberg said. "Find a good attorney to help you."