Batches of Gold Medal Flour Recalled Because of Salmonella Risks
Fact Checked
Fact-Checked
Consumernotice.org adheres to the highest ethical standards for content production and distribution. All content is thoroughly researched and verified at each stage of the publication process.
Our writers and editors follow strict guidelines for written and visual content, including vetting all sources and verifying quotes and statistics, to guarantee honesty and integrity in our reporting.
We collaborate with legal and medical experts and consumer safety professionals to further ensure the accuracy of our content.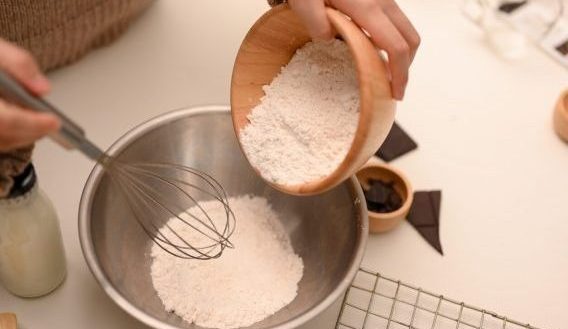 General Mills is conducting a voluntary recall because some bags of Gold Medal brand flour may be contaminated with salmonella. According to the U.S. Food and Drug Administration, four types of Gold Medal all-purpose flour are affected with "better if used by" dates of March 27, 2024 and March 28, 2024.
Look for These Codes:
Bleached 2-pound bags: 000-16000-10710

Unbleached 5-pound bags: 000-16000-19610

Bleached 5-pound bags: 000-16000-10610

Unbleached 10-pound bags: 000-16000-19580
No other varieties of Gold Medal flour are part of the recall according to General Mills. Consumers are urged to throw away any flour with the above use by dates. Anyone who bought the recalled products can call General Mills consumer relations at 1-800-230-8103.
More Than a Dozen People Affected
General Mills recalled the items after salmonella infantis was found in a bag of flour during testing at a plant in Kansas City, Missouri. According to the FDA and the Centers for Disease Control and Prevention, the flour has made at least 13 people sick in a dozen states.
Salmonella is to blame for the largest number of bacterial infections. More than 1.4 million cases a year are reported across the U.S. People infected with the bacteria usually start showing symptoms between six hours and six days after being infected.
Symptoms can include: 
Bloody stool

Dehydration

Diarrhea

Intense Vomiting

Prolonged diarrhea

Stomach cramps
Flour is not a ready-to-eat product and should always be cooked or baked thoroughly before being consumed. The CDC and FDA urge everyone to thoroughly clean all surfaces, hands and utensils after coming into contact with dough made from raw flour.
Previous General Mills Flour Recalls
General Mills recalled all of its 5-pound bags of Gold Medal brand unbleached flour in January 2016 after finding salmonella in a sample. In May 2016, the company also issued a nationwide recall of three brands of flour because of a 20-state E. coli outbreak that sickened dozens of people. 
While searching for the cause of the May 2016 illness, the CDC found that approximately half of the people who reported sickness were making something homemade with flour at some point before becoming ill. Some were using a brand of General Mills flour.
General Mills had tripled the size of its flour recall to 30 million pounds as of July 2016. Investigators weren't able to find the exact cause of the contamination. But according to the FDA, there was DNA evidence of a strain of E. coli present in flour from a General Mills manufacturing plant in Kansas City, Missouri. 
From December 2015 through September 2016, there were 63 confirmed illnesses from the outbreak across 24 states. Those affected ranged in age from 1 to 95 years of age. No fatalities were linked to the outbreak, but 17 people experienced symptoms severe enough to require hospitalization. One of them developed a potentially fatal form of kidney failure.