Study: Baby Formula Shortage Led to Increase in Unsafe Feeding Methods
Fact Checked
Fact-Checked
Consumernotice.org adheres to the highest ethical standards for content production and distribution. All content is thoroughly researched and verified at each stage of the publication process.
Our writers and editors follow strict guidelines for written and visual content, including vetting all sources and verifying quotes and statistics, to guarantee honesty and integrity in our reporting.
We collaborate with legal and medical experts and consumer safety professionals to further ensure the accuracy of our content.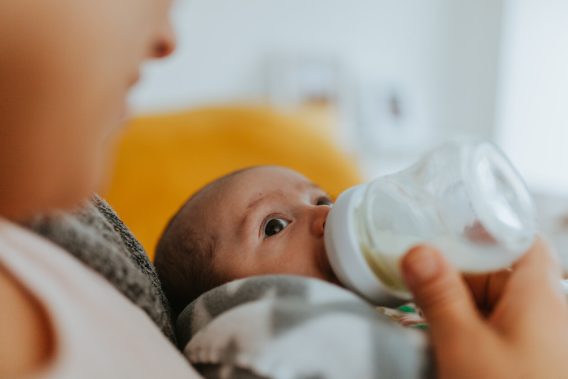 An anonymous survey of 99 U.S. parents found that nearly half of them practiced unsafe feeding methods during the 2022 baby formula shortage. That number is much higher than the 8% of parents who were practicing unsafe methods before the shortage. 
The study was published in June in BMC Pediatrics. Unsafe feeding methods included:
Informal sharing of human milk

Using expired formula 

Using homemade formula 

Watering down formula
The survey was conducted by researchers at the University of California, Davis between May 25, 2022, and June 7, 2022, at the midpoint of the baby formula shortage. The largest increase was in the watering down of infant formula. Data showed that 29% of parents used watered down formula, up from 2% before the shortage. In addition, 26% of parents surveyed admitted sharing milk, up from 5%.  
Jennifer Smilowitz, associate director of human studies research at the UC Davis Department of Food Science and Technology, co-authored the study with Karina Cernioglo. Smilowitz told Salon.com that the statistics they uncovered were "alarming."
"The infant formula shortage increased food insecurity and threatened the nutrition of millions of American infants," she said. "Our survey found that parents were not offered many safe alternatives and resorted to unsafe methods in an attempt to feed their infants."
Dangers of Unsafe Feeding Methods
Unsafe feeding methods can be dangerous and even deadly for infants. Babies need a specific balance of nutrients to properly develop. Altering their daily diet nutritionally, even in the short term, can be detrimental to an infant.
"So too much or too little of anything could actually be dangerous to their developing systems," Smilowitz explained. "For example, watering down infant formula is unsafe because it can result in electrolyte and mineral disturbances."
Smilowitz added that this practice can introduce nutrient deficiencies if not prepared by a nutritionist.
Some unsafe practices may also lead to the contamination of infant formula, such as using expired formula. Nutrients may degrade, which can interfere with proper infant growth. Sharing human milk can lead to unnecessary health and safety risks since the donor milk isn't pasteurized.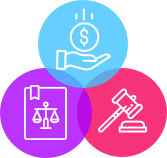 Was your premature baby diagnosed with NEC after being fed Similac or Enfamil baby formula?
Get Your Free Case Review
2022 Nationwide Baby Formula Shortage
The infant formula shortage was caused by supply chain issues due to the COVID-19 pandemic combined with a major baby formula recall by the largest producer of the product in the country, Abbott Nutrition. The company supplies about 40% of the nation's baby formula. The voluntary recall of the formula was brought on by contamination with Cronobacter and Salmonella newport bacteria. 
Abbott Nutrition was also forced to shut down its plant in Michigan for about four months after two infants died and several others were sickened by formula tainted with the bacteria. The U.S. Food and Drug Administration found several problems at the plant. That led to new guidelines, studies and regulations.
Many parents have also filed lawsuits against the makers of baby formula, claiming the manufacturers did not warn about the risks of necrotizing enterocolitis, a serious complication for some premature infants who consume cow's mile formula.
In July 2023, Cronobacter was added to the Centers for Disease Control and Prevention's National Notifiable Diseases Surveillance System. This means the bacteria will be formally tracked by the CDC. States will now be asked to notify the CDC of any Cronobacter infections. The new rule is set to go into effect in 2024.