Artificial Tears Eye Drops Recalled Over Concerns of Vision Loss, Death
Fact Checked
Fact-Checked
Consumernotice.org adheres to the highest ethical standards for content production and distribution. All content is thoroughly researched and verified at each stage of the publication process.
Our writers and editors follow strict guidelines for written and visual content, including vetting all sources and verifying quotes and statistics, to guarantee honesty and integrity in our reporting.
We collaborate with legal and medical experts and consumer safety professionals to further ensure the accuracy of our content.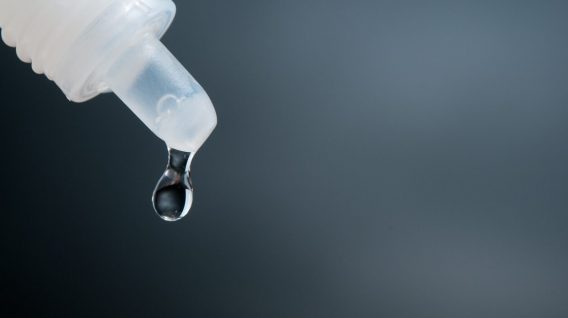 Global Pharma Healthcare issued a voluntary recall of its EzriCare & Delsam Pharma brands of Artificial Tears Lubricant Eye Drops. The U.S. Food and Drug Administration made the announcement last Thursday after reports of infection and one death. 
The FDA and CDC warned consumers to stop using the eye drops, which the FDA classifies as a combined drug and device, and not to purchase them. Potentially contaminated with a drug resistant strain of Pseudomonas aeruginosa bacteria, consumers may be at greater risk of serious infection that could lead to permanent vision loss, hospitalization and even death. 
An outbreak of rare, drug-resistant Pseudomonas aeruginosa infections across the country prompted a CDC investigation from May 17, 2022 to Jan. 19, 2023. The initial investigation involved patients in inpatient and outpatient care settings from 11 states. 
As a result of bacterial infection, people suffered hospitalization, permanent vision loss and one patient died from a blood infection. As of January 31, the CDC has now identified 55 infection reports from 12 states. 
All unexpired lots of EzriCare Artificial Tears and Delsam Pharma's Artificial Tears are included in the recall. Recalled EzriCare product cartons are marked with NDC 79503-0101-15 and UPC 3 79503 10115 7. Delsam Pharma brand cartons are marked with NDC 72570-121-15, UPC -72570-0121-15. Consumers who purchased these products and were injured as a result of their use have begun filing lawsuits.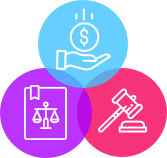 Did you experience vision loss or an eye infection after using Artificial Tears?
Get your free case review today.
Bacteria Infects Thousands of Americans Each Year
Pseudomonas aeruginosa, the bacteria found in the potentially contaminated eye drops, causes pneumonia and blood infections in humans. It can also infect people after surgery. 
The bacteria occur naturally in the environment and infect people exposed to contaminated water or soil. In 2017, it caused 32,600 infections in hospitalized patients, and about 2,700 died from it, according to the CDC. 
Those most at risk of infection are people in the hospital on ventilators, who have wounds from surgery or burns and those with devices such as catheters. Antibiotics are the first line of treatment, but the microbes have grown resistant to many antibiotics leaving patients with limited options. 
CDC Investigation Traced Most Infections to EzriCare Eye Drops
According to the CDC, most of the patients used artificial tears prior to the infection, and the most used brand was EzriCare Artificial Tears. The agency linked 55 infection reports from 12 states to EzriCare's drops. CDC Lab tests of open bottles tested positive for the bacteria. 
"EzriCare, LLC first received notice of the CDC's ongoing investigation into a multistate cluster of Pseudomonas aeruginosa infections on Jan. 20, 2023…Nonetheless, we immediately took action to stop any further distribution or sale of EzriCare Artificial Tears," EzriCare said in a statement. 
The eye drop marketer said they designed the label and marketed the products but did not develop or formulate the product. The CDC and FDA are working together to investigate and test unopened EzriCare eye drop bottles. 
In the meantime, the FDA has placed an import alert on Global Pharma Healthcare Private Unlimited, preventing its products from entering the U.S. The company has several current good marketing practices violations and has not provided the FDA with requested records, the agency said.
Lawsuits Seek Compensation for Injuries
Consumers who purchased and used EzriCare Artificial Tears Lubricant Eye Drops and experienced adverse reactions are seeking compensation for medical bills, pain and suffering, lost wages and decreased quality of life. Those who were medically treated for infection and complications including vision loss may be eligible to file claims.
A class action lawsuit – Mosley vs. EzriCare LLC, Delsam Pharma LLC, Global Pharma Healthcare Private LTD and Aru Pharma Inc. – for example, was filed on February 4, 2023 following the FDA's announcement. The suit was filed in the United States District Court Eastern District of Kentucky. 
"Defendants' artificial tears are adulterated and contaminated with 'a rare, extensively drug-resistant strain of Pseudomonas aeruginosa bacteria,'" the lawsuit claims. "The presence of the Pseudomonas aeruginosa bacteria in Defendants' EzriCare and Delsam Pharma Artificial Tear products is due to Defendants' violation of Current Good Manufacturing Processes."  
The specific strain of bacteria the suit references is called carbapenem-resistant Pseudomonas aeruginosa. Carbapenems were designed specifically to treat resistant bacteria, but CRPAs have further adapted and developed resistance to carbapenems as well, making them particularly challenging to treat.