Millions of 4moms Baby Swings and Rockers Recalled After Injury, Death
Fact Checked
Fact-Checked
Consumernotice.org adheres to the highest ethical standards for content production and distribution. All content is thoroughly researched and verified at each stage of the publication process.
Our writers and editors follow strict guidelines for written and visual content, including vetting all sources and verifying quotes and statistics, to guarantee honesty and integrity in our reporting.
We collaborate with legal and medical experts and consumer safety professionals to further ensure the accuracy of our content.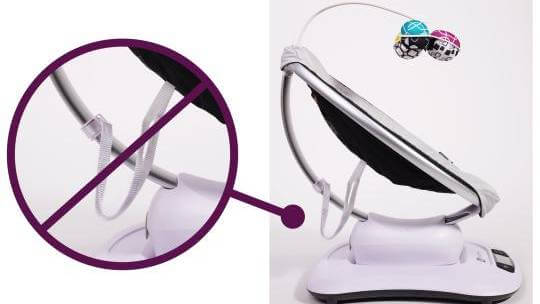 The U.S. Consumer Product Safety Commission has announced the recall of millions of baby swings and rockers that could cause suffocation and other injuries.
This recall includes MamaRoo Baby Swing versions 1.0 through 4.0 and RockaRoo Baby Rockers manufactured by 4moms and sold in the U.S. 
"4moms has proactively worked with the U.S. Consumer Product Safety Commission to recall about 2 million MamaRoo swings, and 220,000 RockaRoo rockers," the manufacturer said in its press release. "When the swing or rocker is not in use, the restraint straps can dangle below the seat and crawling infants can become entangled in the dangling straps, posing a strangulation hazard."
So far, 4moms has received two reports of babies becoming caught in the straps of the MamaRoo Baby Swing. One 10-month-old infant died of asphyxiation. Another 10-month-old suffered neck bruising before a caregiver rescued the child. 
4moms has not received reports of injuries related to the RockaRoo Baby Rocker. 
BuyBuy Baby, Target, Amazon and the 4moms online store sold the products from January 2010 through August 2022 for between $160 and $250. 
Products Affected by the Recall
Recalled models of the MamaRoo swing include those with a three-point harness, according to the CSPC. 4moms also makes a MamaRoo swing designed with a five-point harness, and these are not included in the recall. 
Recalled models include:
MamaRoo 1.0 and 2.0 (model number 4M-005)

MamaRoo 3.0 (model number 1026)

MamaRoo 4.0 (model number 1037)

RockaRoo (model 4M-012)
Consumers can locate the model number by looking on the bottom of their unit. If you are unsure if your unit is recalled, check the 4moms FAQ page. 
The manufacturer isn't offering product refunds. Instead, 4moms encourages consumers to stop using recalled swings and rockers and order a free strap fastener. The strap fastener will prevent straps from hanging under the swing or rocker.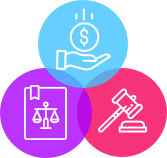 Did your infant get seriously injured or die while using a Boppy Newborn Lounger?
Get your free case review today.
Baby Swing and Rocker Injuries, Deaths Lead to Lawsuits
The 4moms recall is another in a long list of baby swings and rockers linked to injuries and recalls. 
CSPC has been warning about safety issues with baby sleep products, especially rockers and incline sleepers, for years. 
Fisher-Price faces Fisher-Price Rock 'n Play lawsuits that claim the rocker is dangerous and can cause "injury and death by asphyxia to babies who sat or slept in it." Fisher-Price recalled 4.7 million Rock n' Plays in 2019, and more than a dozen babies have died after using the inclined sleeper. 
The Boppy Company also faces Boppy Newborn Lounger lawsuits after several babies suffocated while using the product. Boppy recalled 3.3 million loungers in September 2021. 
Photo: Consumer Product Safety Commission